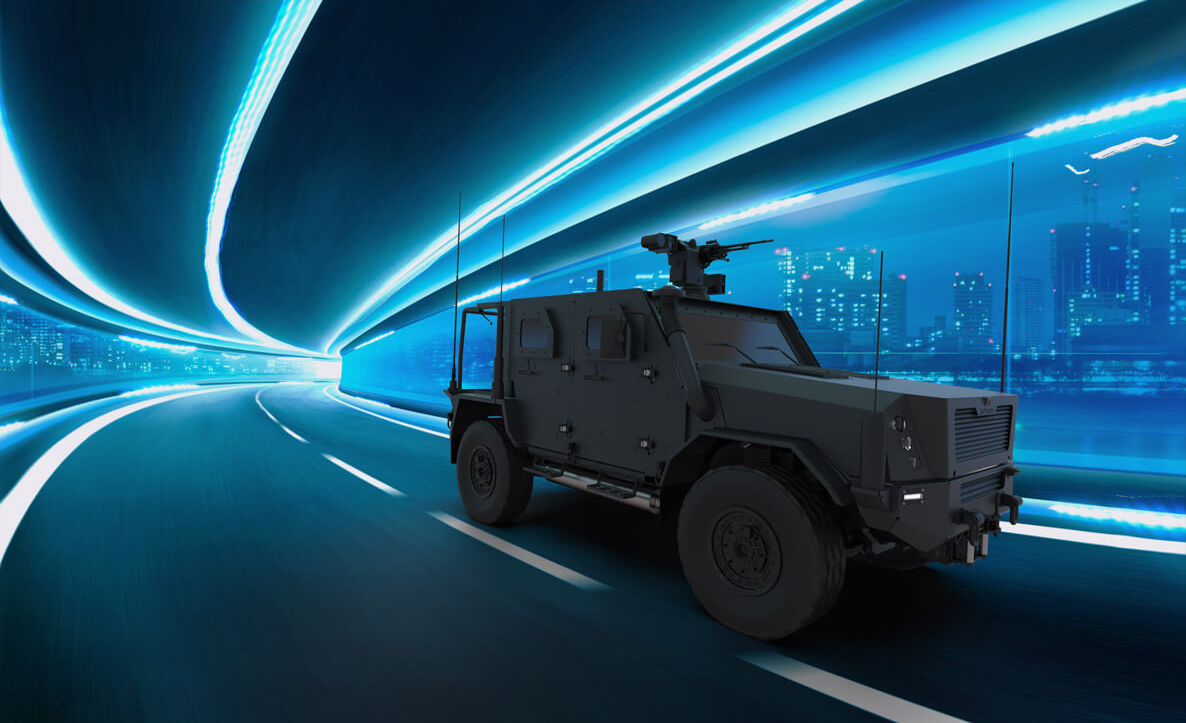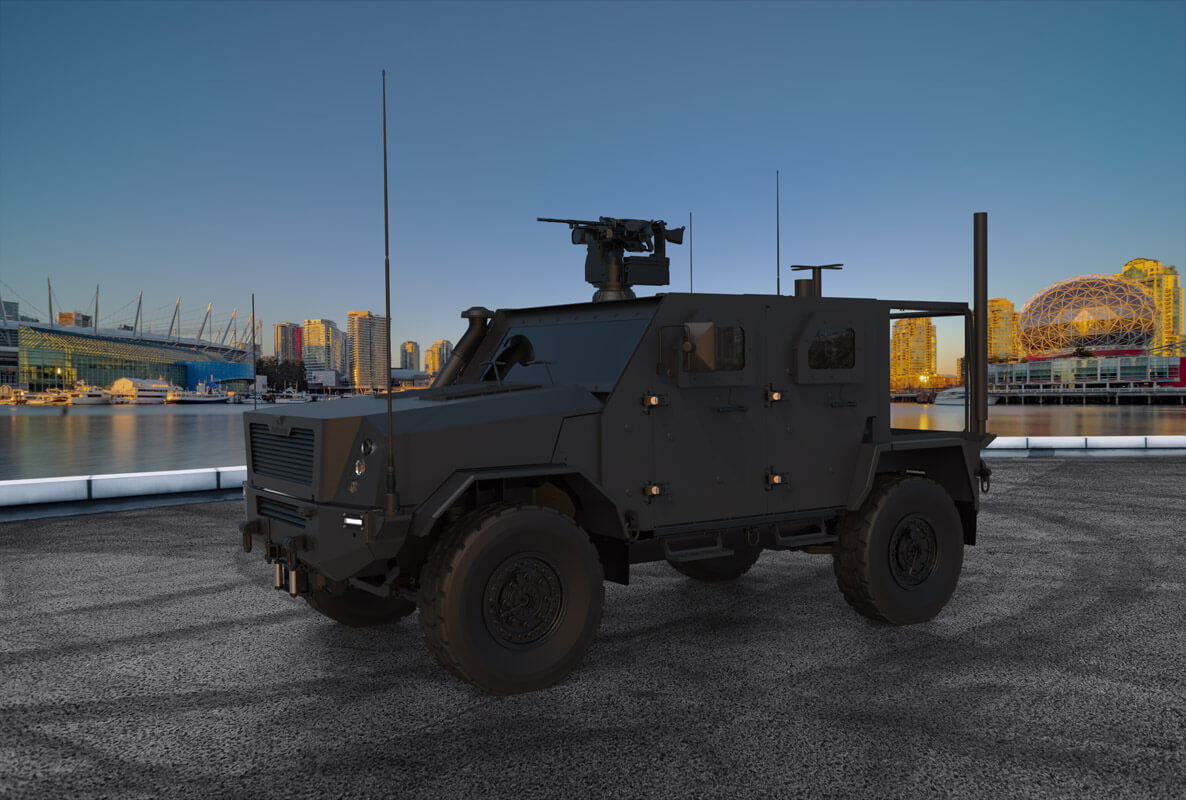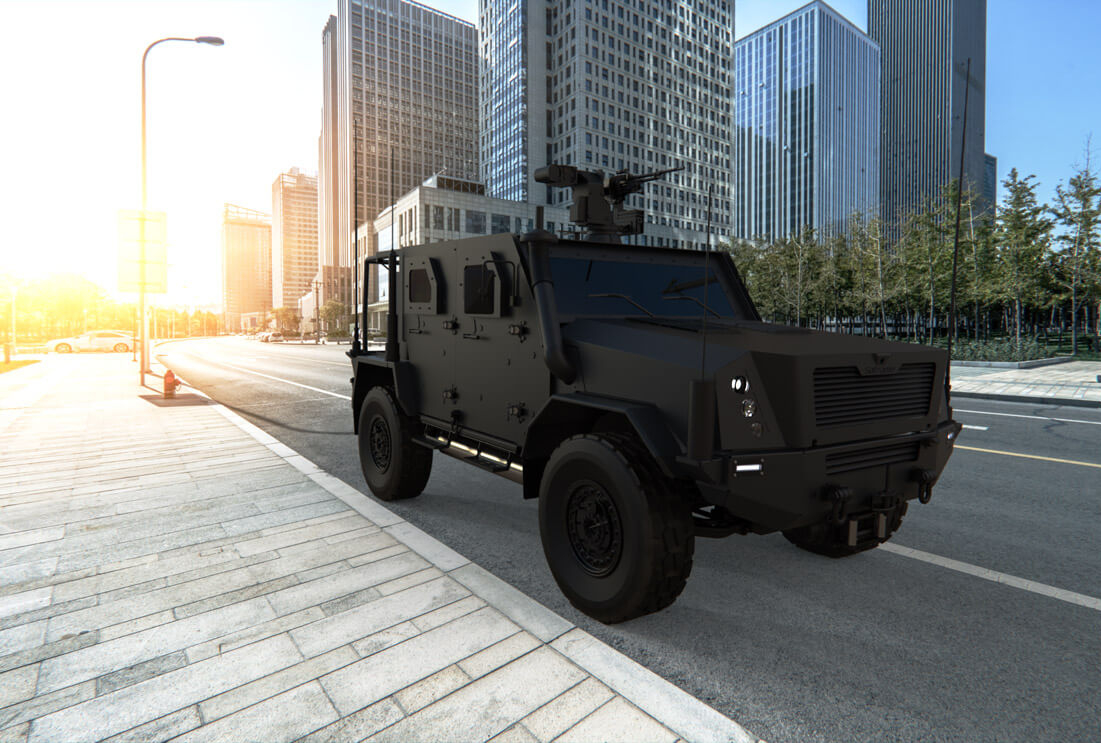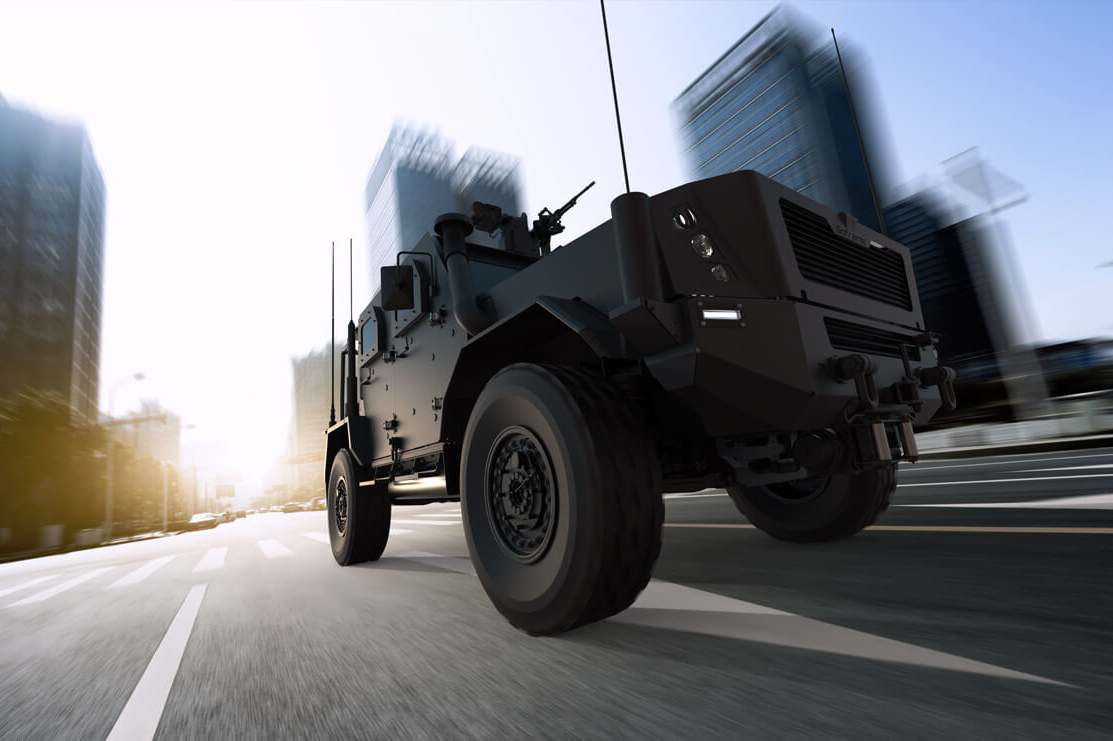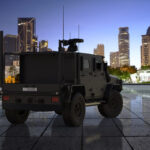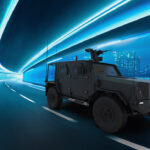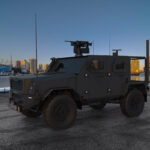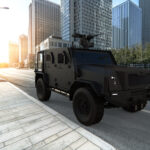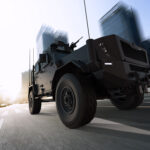 CLV – Command and Liaison Vehicle
The CLV is a protected 4×4 all-terrain pick-up truck, featuring great versatility.
It has a STANAG-certified armoured cab ensuring the safety and comfort of a 4-person crew.
Its modular design means it can be fitted with different equipment configurations whilst ensuring optimum ergonomics during use.
It has a rear platform with an effective volume of 3 m³ where additional mission equipment can be installed.
It has a GVWR of 12 tons and permanent all-wheel drive providing excellent stability and agility.
Its 6-cylinder engine delivers torque of 970 Nm and generates 210 kW (285 hp) for a steady speed of 110 km/h.
It has independent suspension and can also be fitted with rear axle steering to optimise road handling and facilitate low-speed manoeuvrability in entangled or unstructured spaces.
Technical characteristics
GVWR

:

12 tonnes

Protection

:

level 1 to 3

Ground clearance

:

350 millimeters

Maximum speed

:

110 km/hour

Gearbox

:

Automatic

Range

:

600 kilometers

Engine

:

210 kilowatts (285 hp)

Fording

:

750 millimeters

Slope

:

60%

Side slope

:

30%

Trench

:

900 millimeters

Step

:

400 millimeters

Crew

:

5

Turning circle

:

13 meters
Dimensions
Length

:

5266 millimeters

Width

:

2530 millimeters

Height

:

2380 millimeters
Discover more products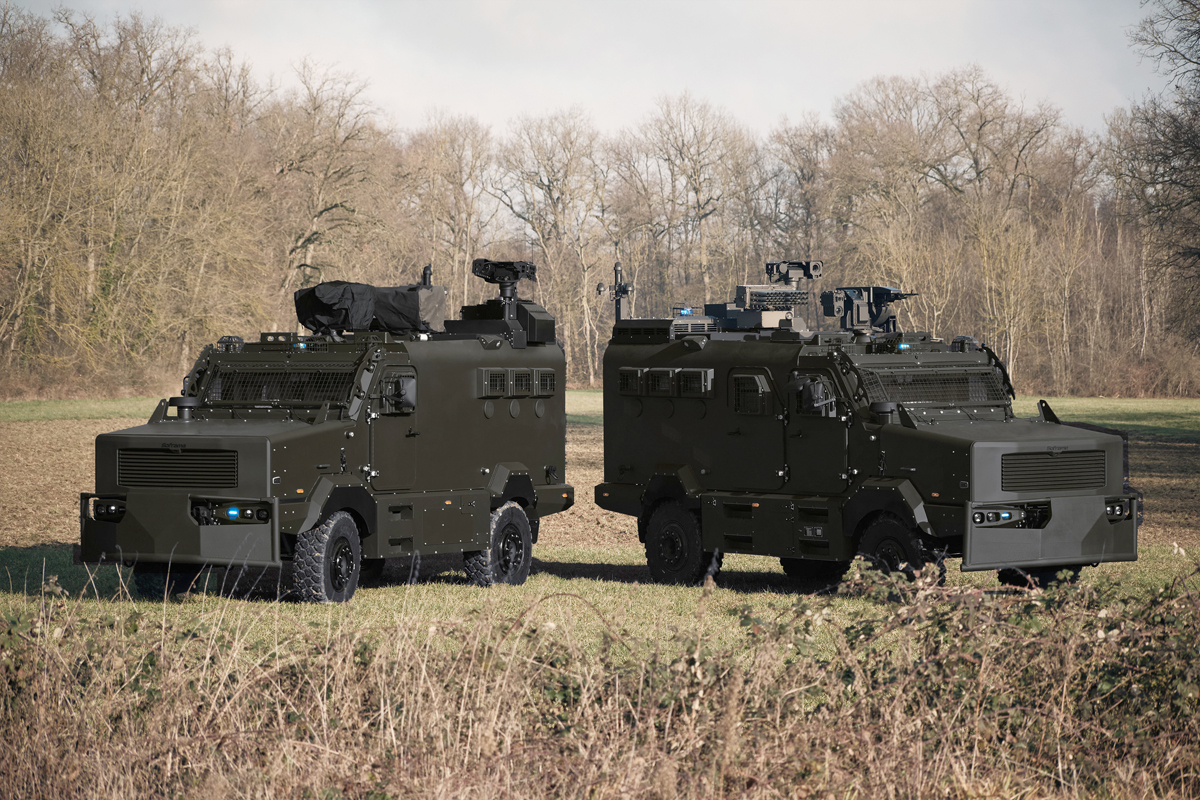 VBP – Multipurpose Armored Vehicle
The VBP is a high-mobility 4x4 vehicle which can transport a team from 10 to 12 people.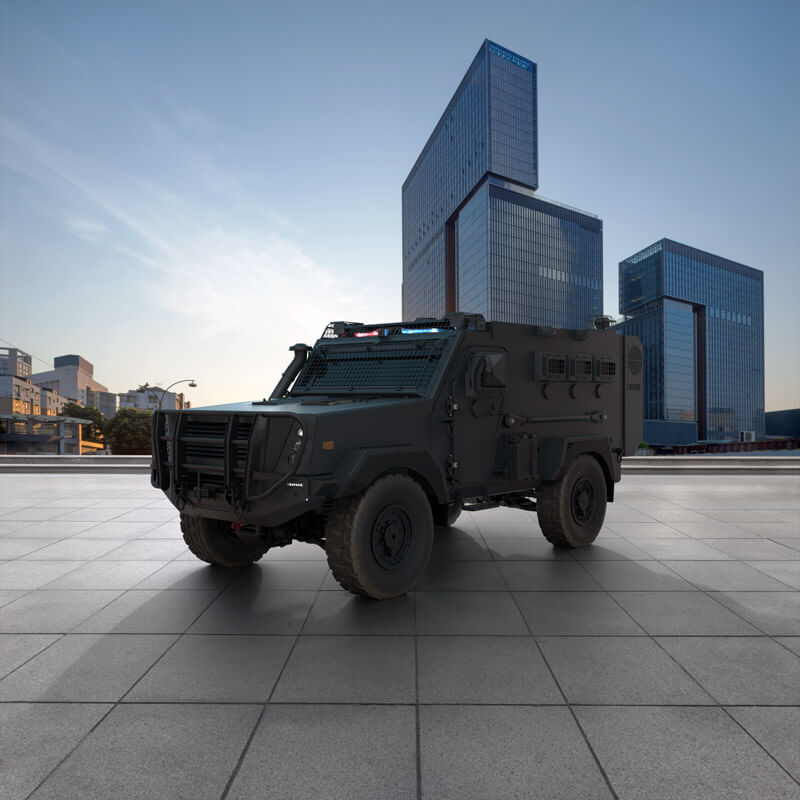 APCL – Armoured Personal Carrier Light
L'APCL ensure the safe movement and comfort of 9 people.