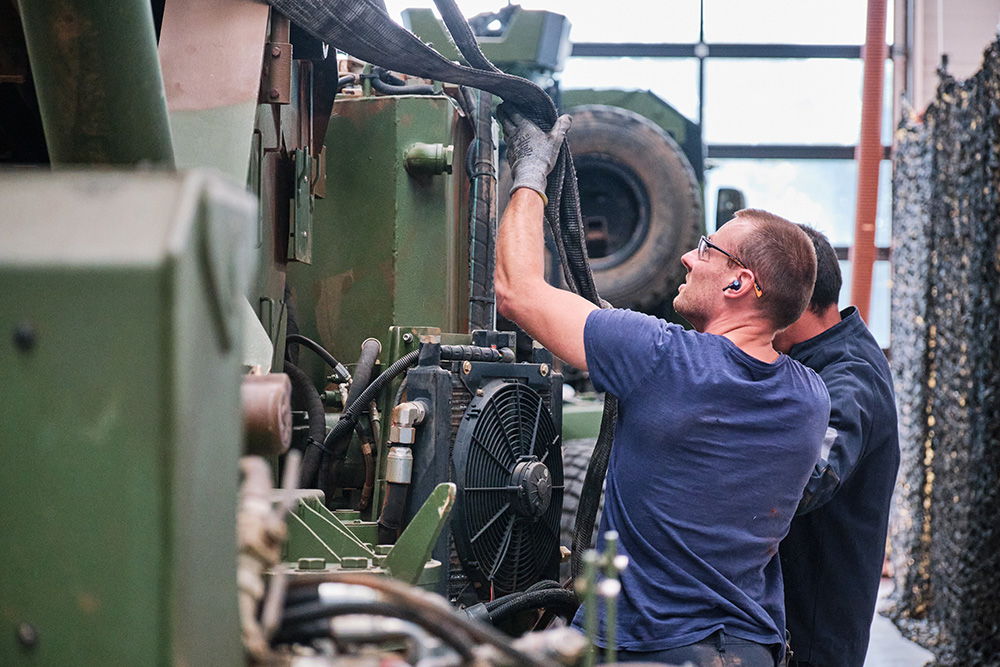 In-service support (ISS)
For Soframe, guaranteeing ISS is vital. This is why we offer our customers ongoing support throughout the life cycle of their vehicles and/or equipment.
A dedicated entity centralises requests from our customers relating to technical support, warranty claims, repairs and troubleshooting. We coordinate operations with the various industrial partners and service points. 
We have a 2300 m² latest-generation maintenance workshop on our site.
Services offered:
Management and processing of technical events

Monitoring of warranty claims

Expert assessments on customers' sites

Repair of damaged or crashed vehicles

Repair of subassemblies (NTI3: technical intervention level 3)

Long-term technical support on customer's site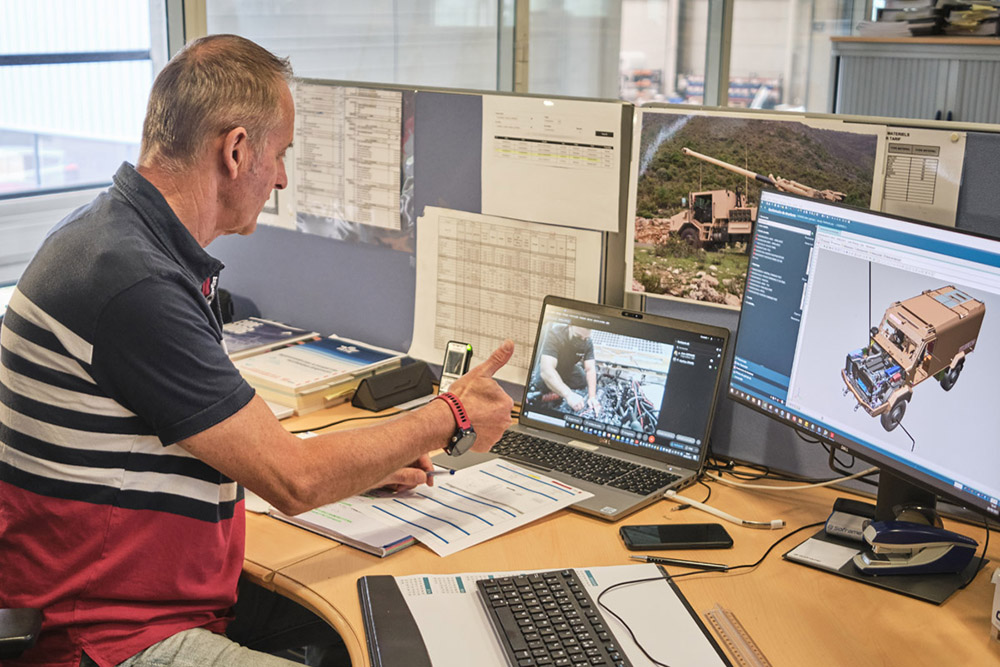 Integrated Logistics Support (ILS)
Soframe supports and assists its customers in the implementation of their equipment. For this purpose, we provide a wide range of services. We perform ILS studies, we have a technical writing service and we also monitor the vehicle configuration during its life cycle. This department is a real nerve centre and is in constant communication with the design offices right from the design phase in order to integrate all aspects of equipment support. 
The various activities provided:
Logistics Support Analysis (LSA),

Maintenance concepts,

Drafting of technical documentation,

Configuration management, 

Obsolescence tracking and processing, 

Upgrades management, 

Definition file update, 

NATO codification,

Document updates.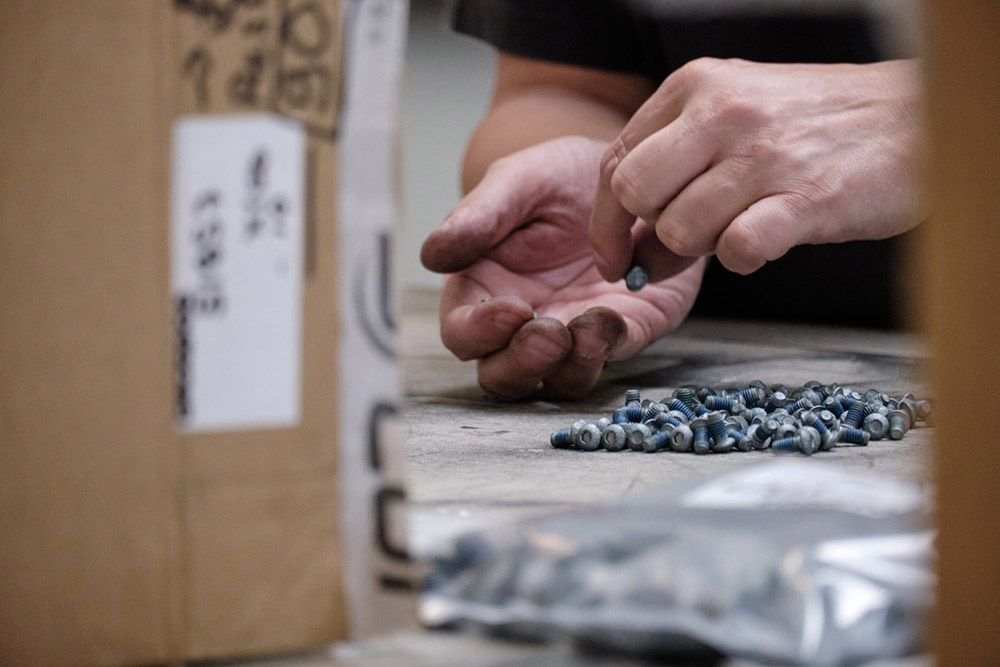 Spare parts:
Soframe has a 2500 m² storage area. We focus all of our efforts on responsiveness and ship all over the world with adapted packaging (containers, kitting, strengthened wrapping resistant to UV light, salt spray, sand, etc.).
Our services
At the service of our customers, we offer sustainable support solutions and flexible services that allow them to improve the use of their equipment.