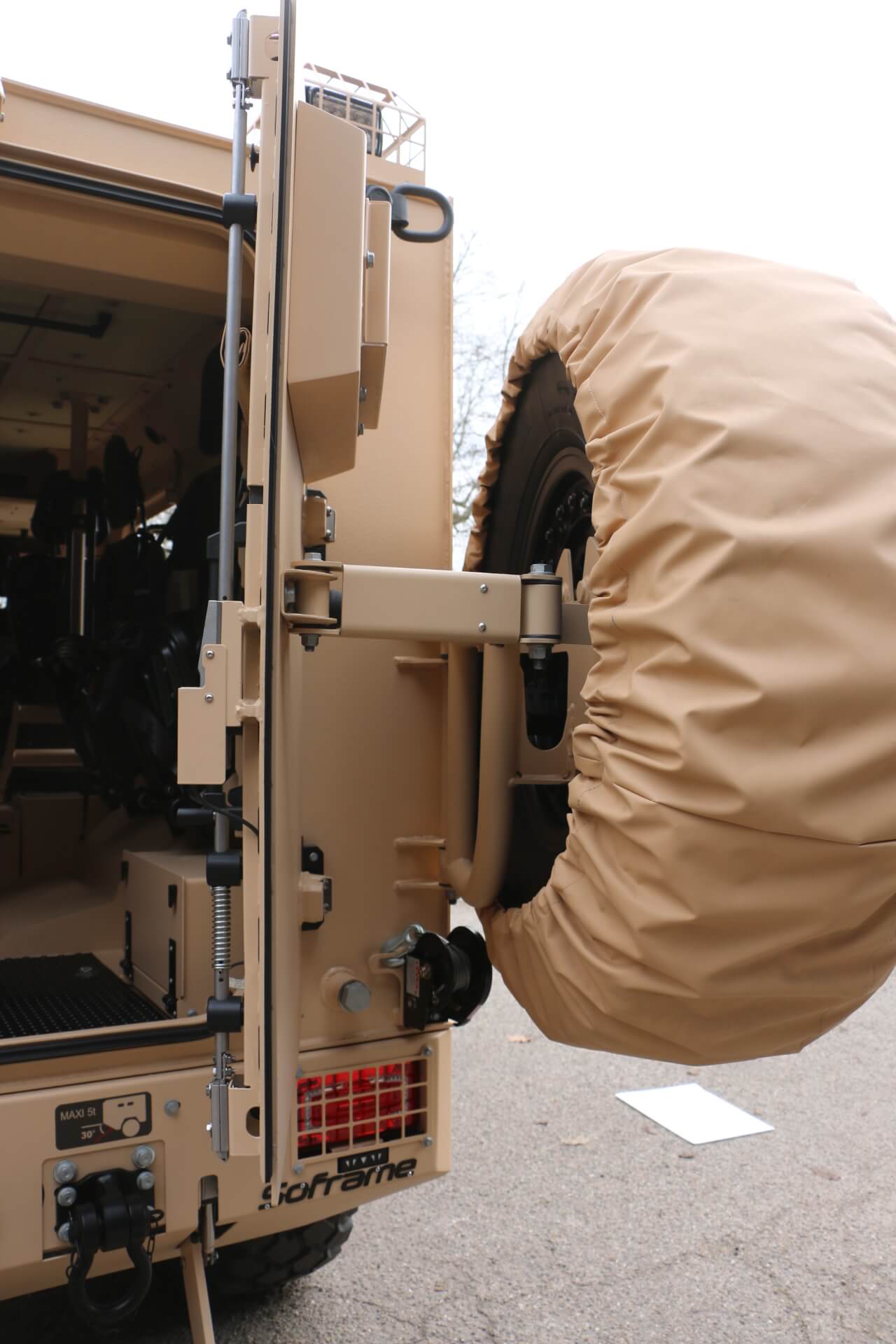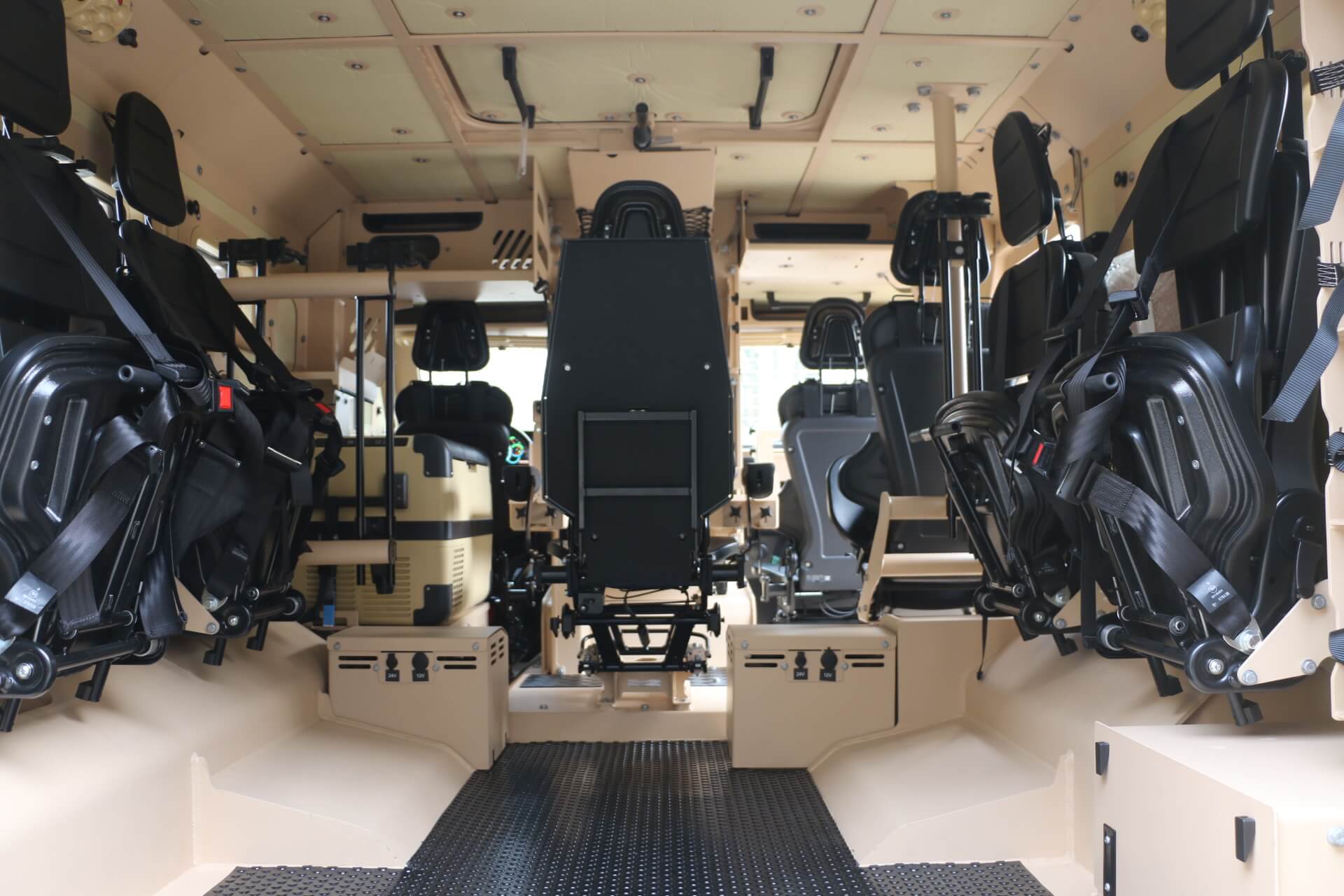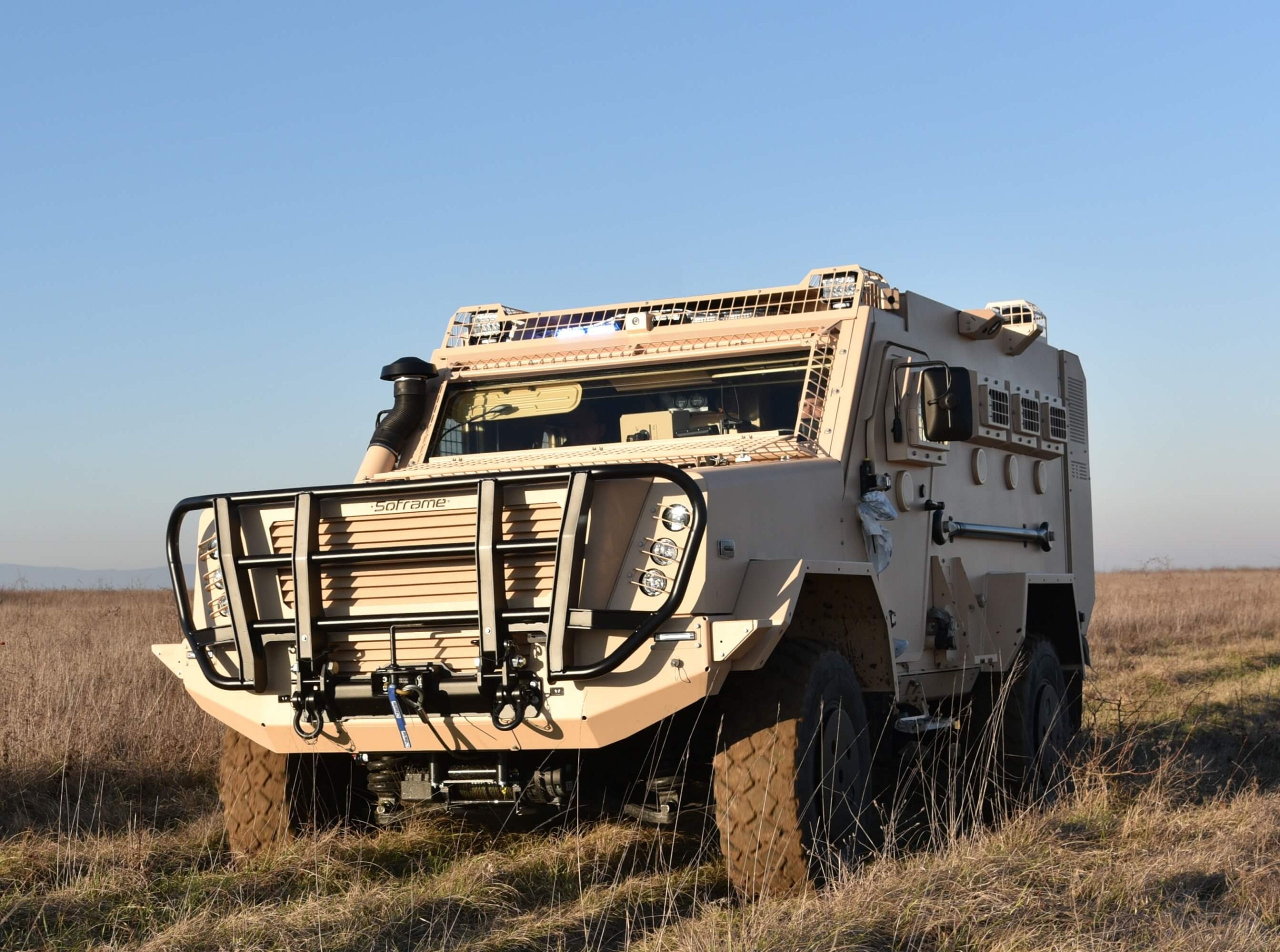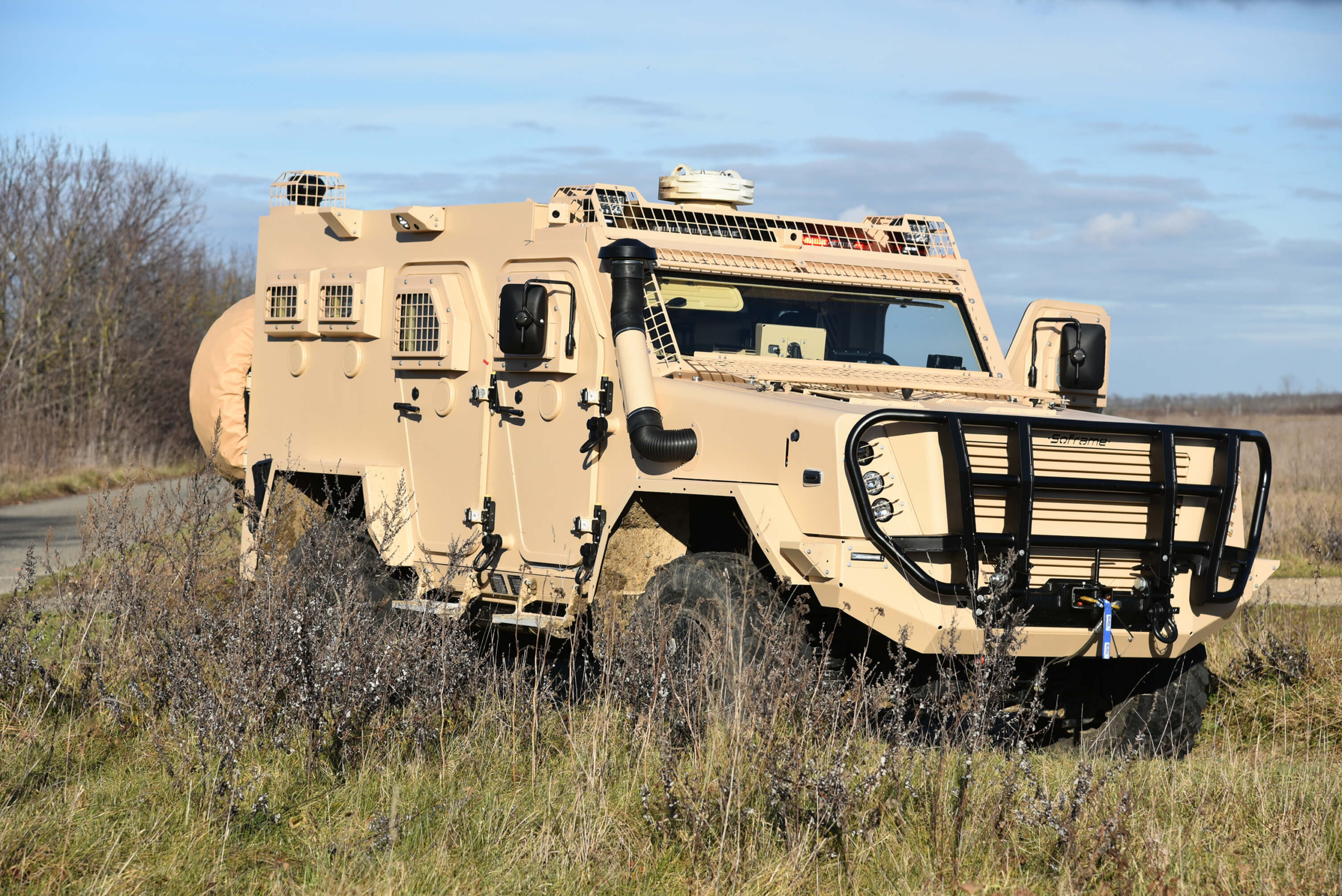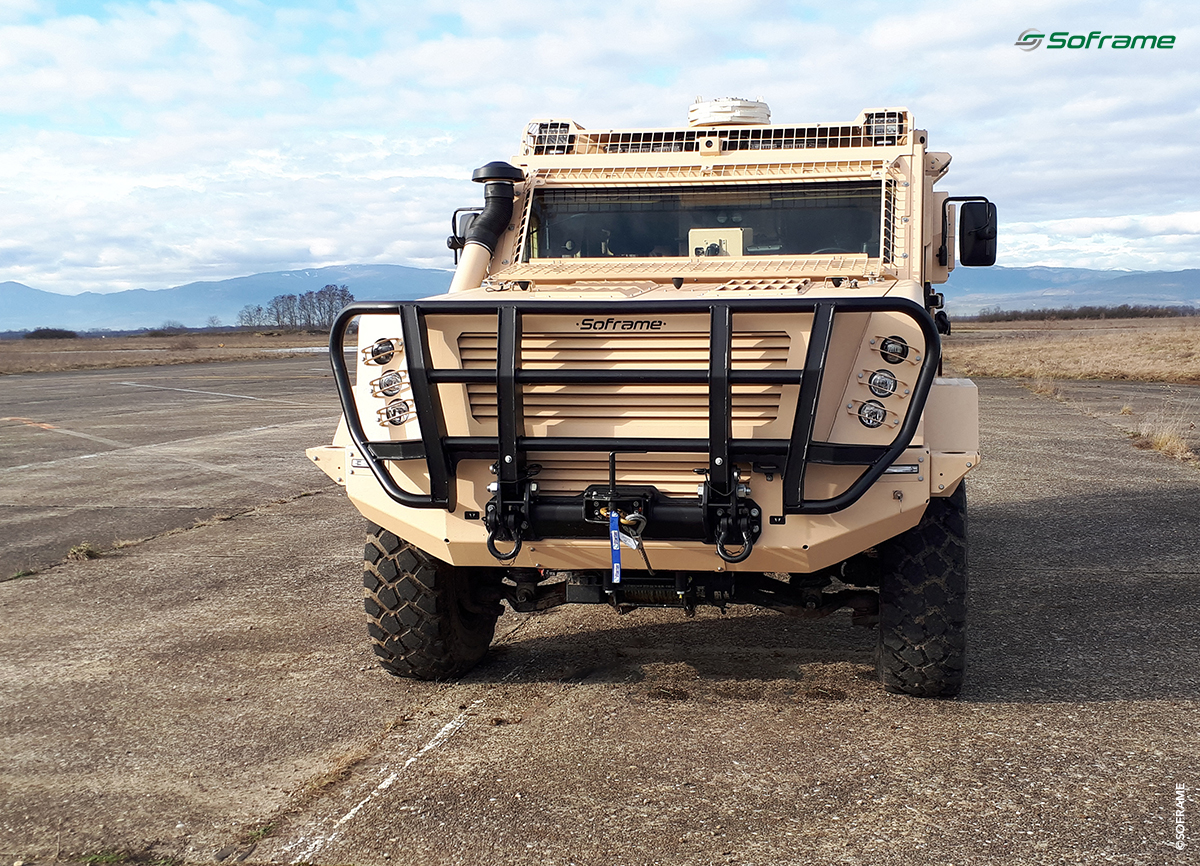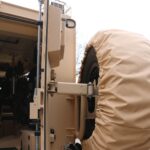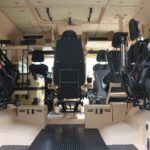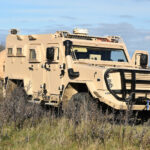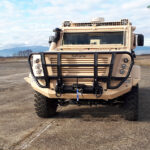 APCL – Armoured Personal Carrier Light
The APCL is a protected rapid intervention vehicle designed to operate in extremely entangled areas and very varied terrains. Its long range and all-terrain capability make it an extremely versatile vehicle.
Its independent suspension provides greater comfort, better traction, improved safety and stability both on- and off-road at low or high speed.
It is a 4×4 military vehicle with a STANAG-certified armoured structure ensuring security and comfort for up to 8 people. The armour is adaptable to the required level of protection and can be increased.
An RCWS can be mounted on the vehicle and it can be equipped with a wide variety of mission equipment.
Technical characteristics
GVWR

:

12 tonnes

Ground clearance

:

350 millimeters

Protection

:

level 1 to 3

Maximum speed

:

110 km/hour

Gearbox

:

Automatic

Range

:

600 kilometers

Engine

:

210 kilowatts (285 hp)

Fording

:

750 millimeters

Slope

:

60%

Side slope

:

30%

Ditch

:

900 millimeters

Step

:

400 millimeters

Crew

:

8

Turning circle

:

13 meters

Payload

:

1720 kilos

Departure angle

:

35 degrees

Approach angle

:

45 degrees
Dimensions
Length

:

6304 millimeters

Width

:

2500 millimeters

Height

:

2722 millimeters
Discover more products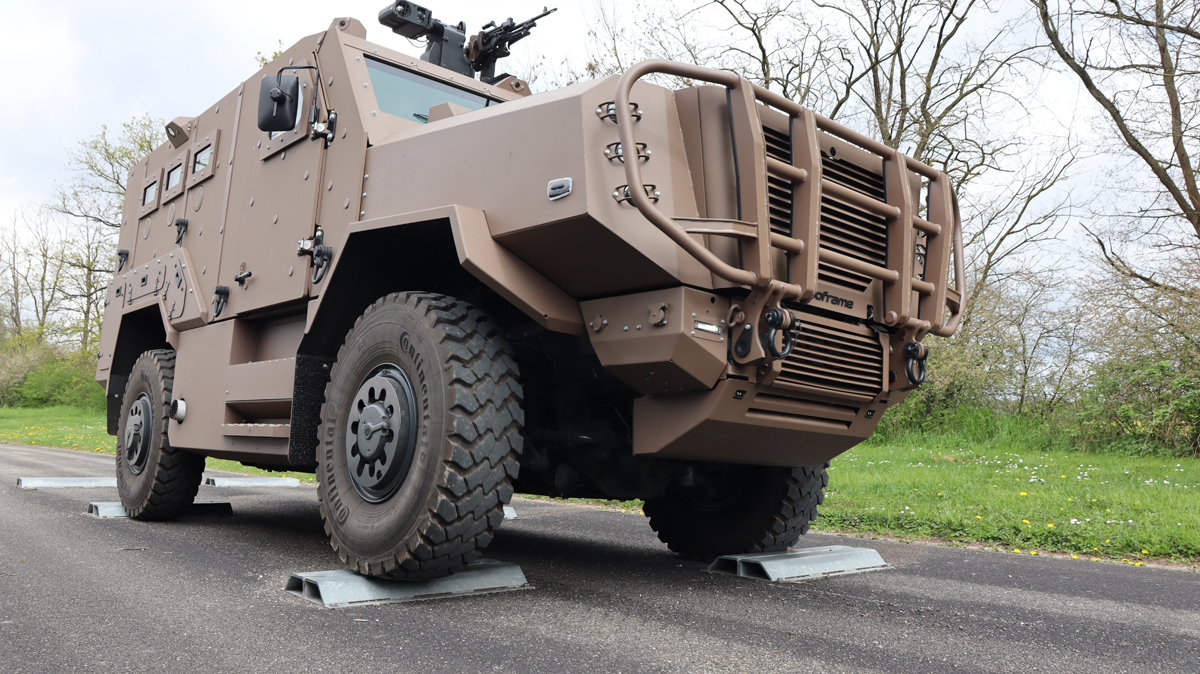 SAKHAR – Mine Resistant Ambush Protected
Balance between firepower and high survivability the SAKHAR, military vehicle, easy to use, s designed to carry out operations in all theatres, thanks to its high road capabilities.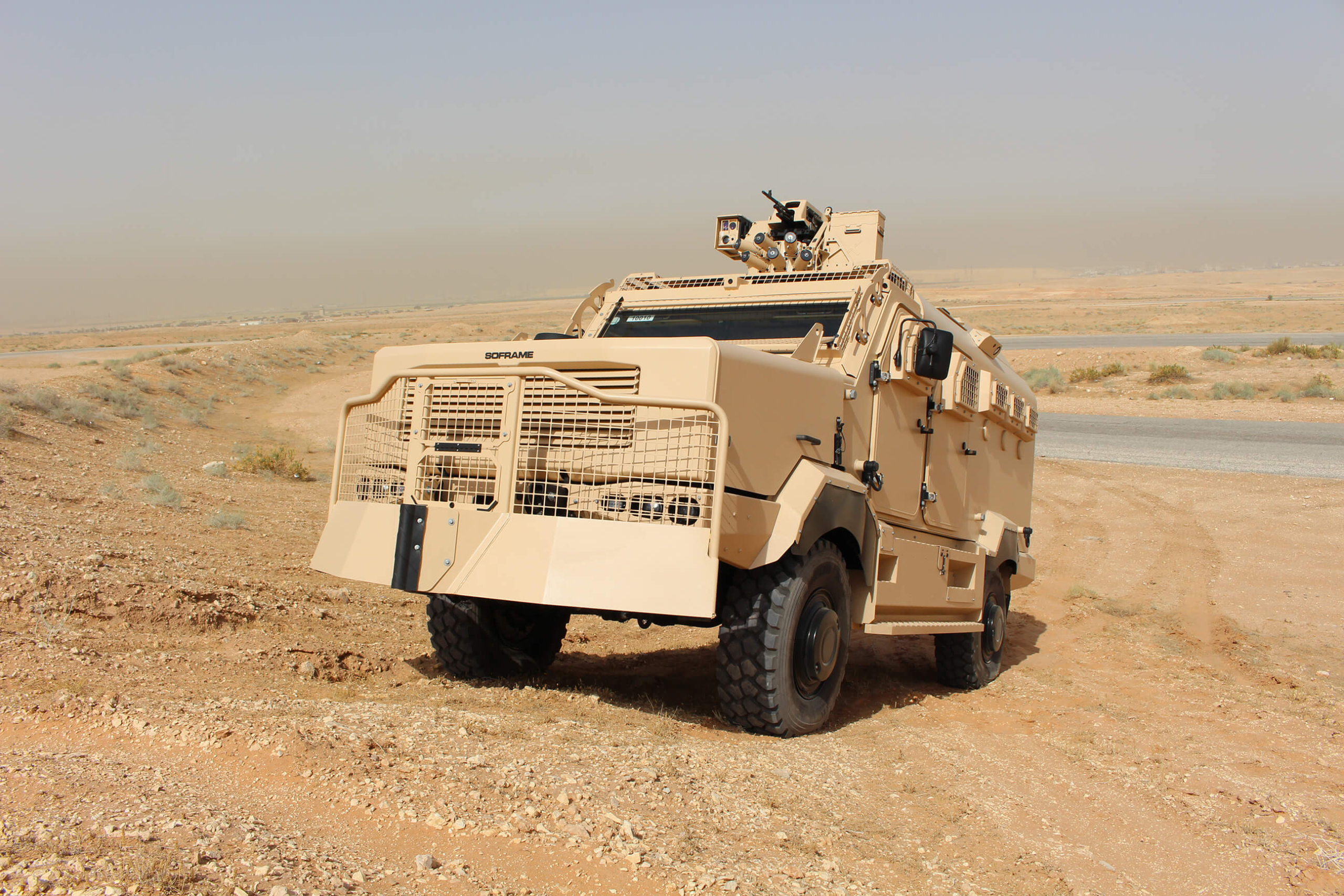 ARIVE – Armoured Infantry Vehicle
ARIVE is a multi-purpose protected vehicle designed to carry an infantry combat group.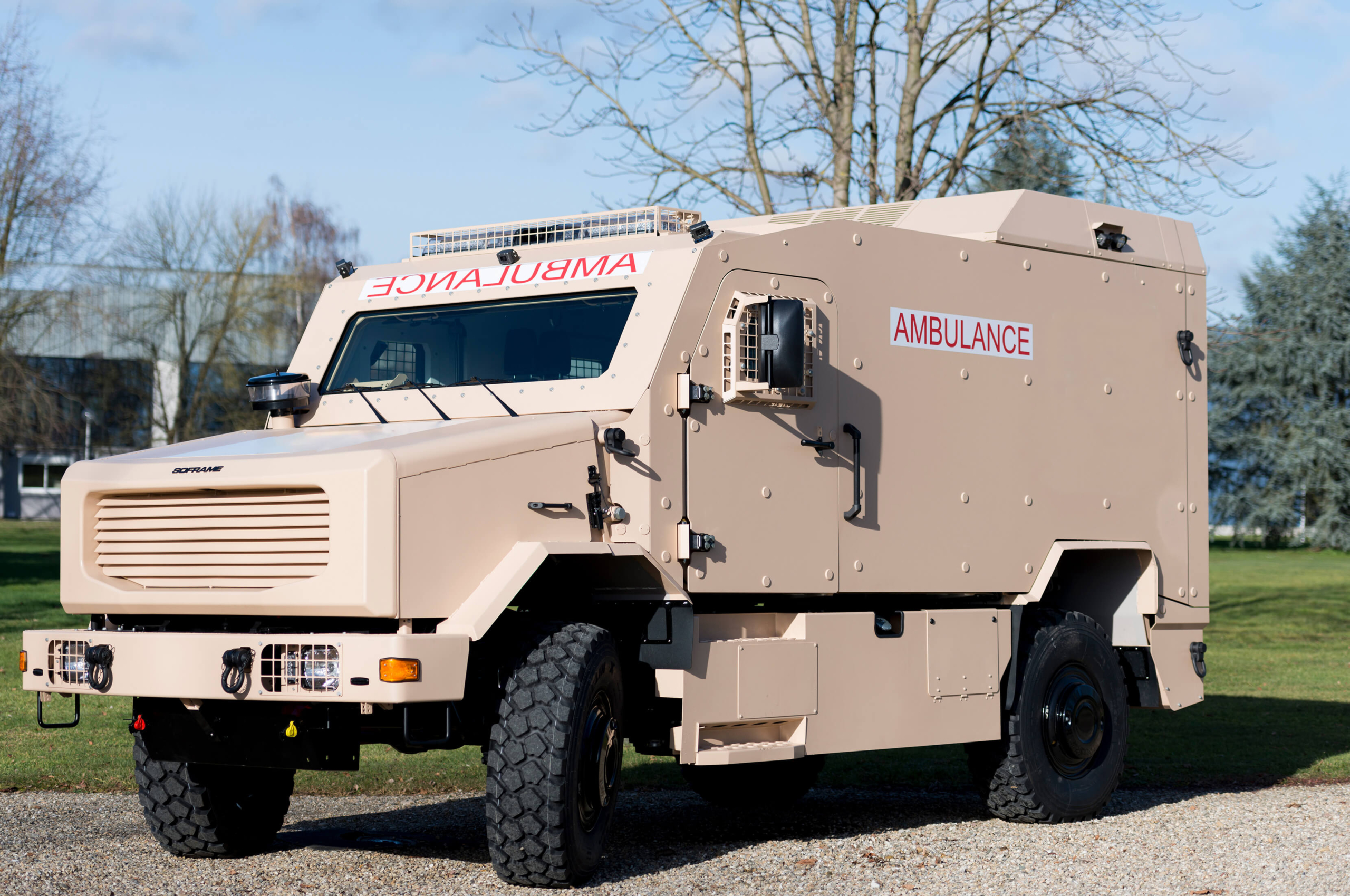 ARAM – Armoured Ambulance
The ARAM is a heavily protected mobile 4x4 ambulance.