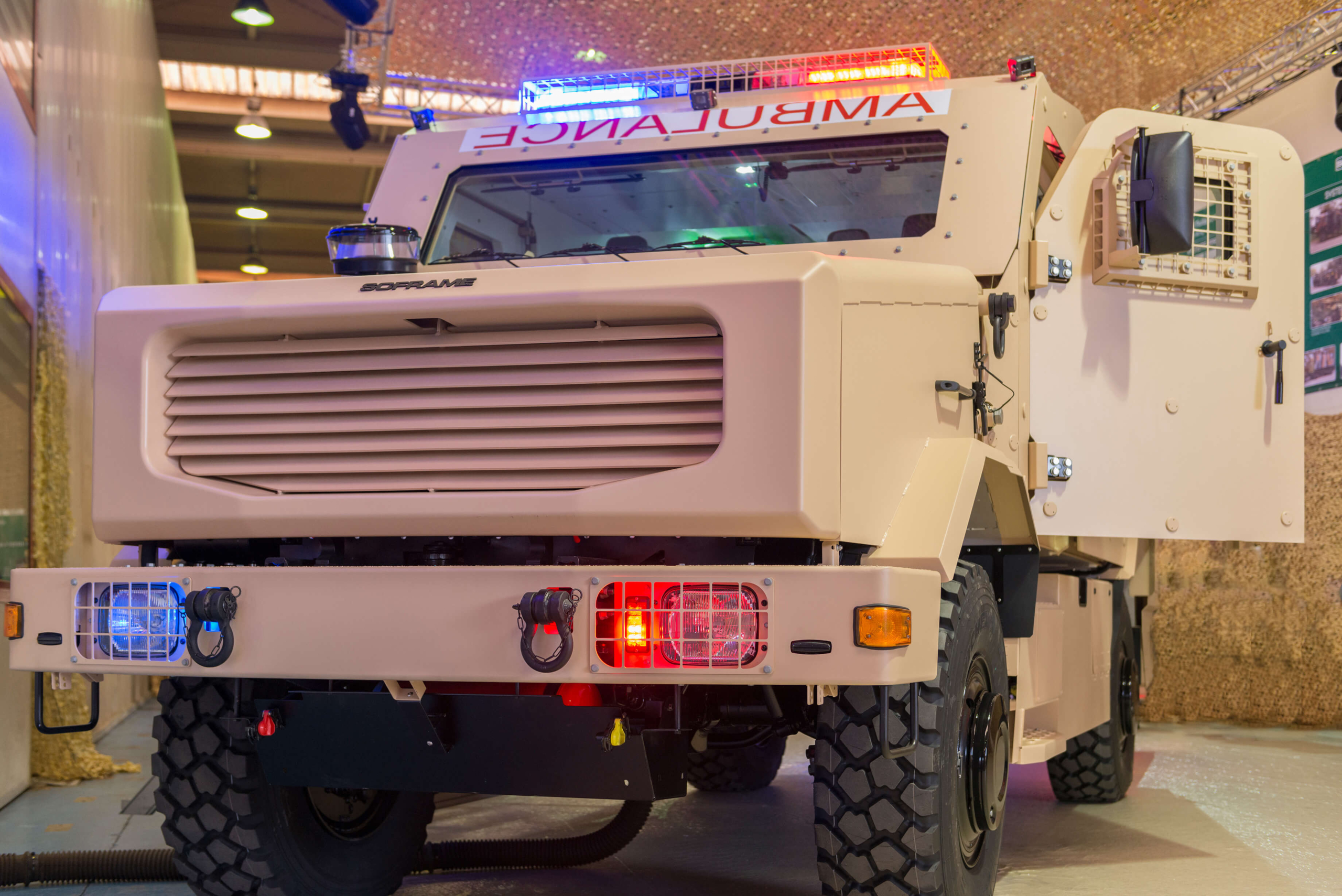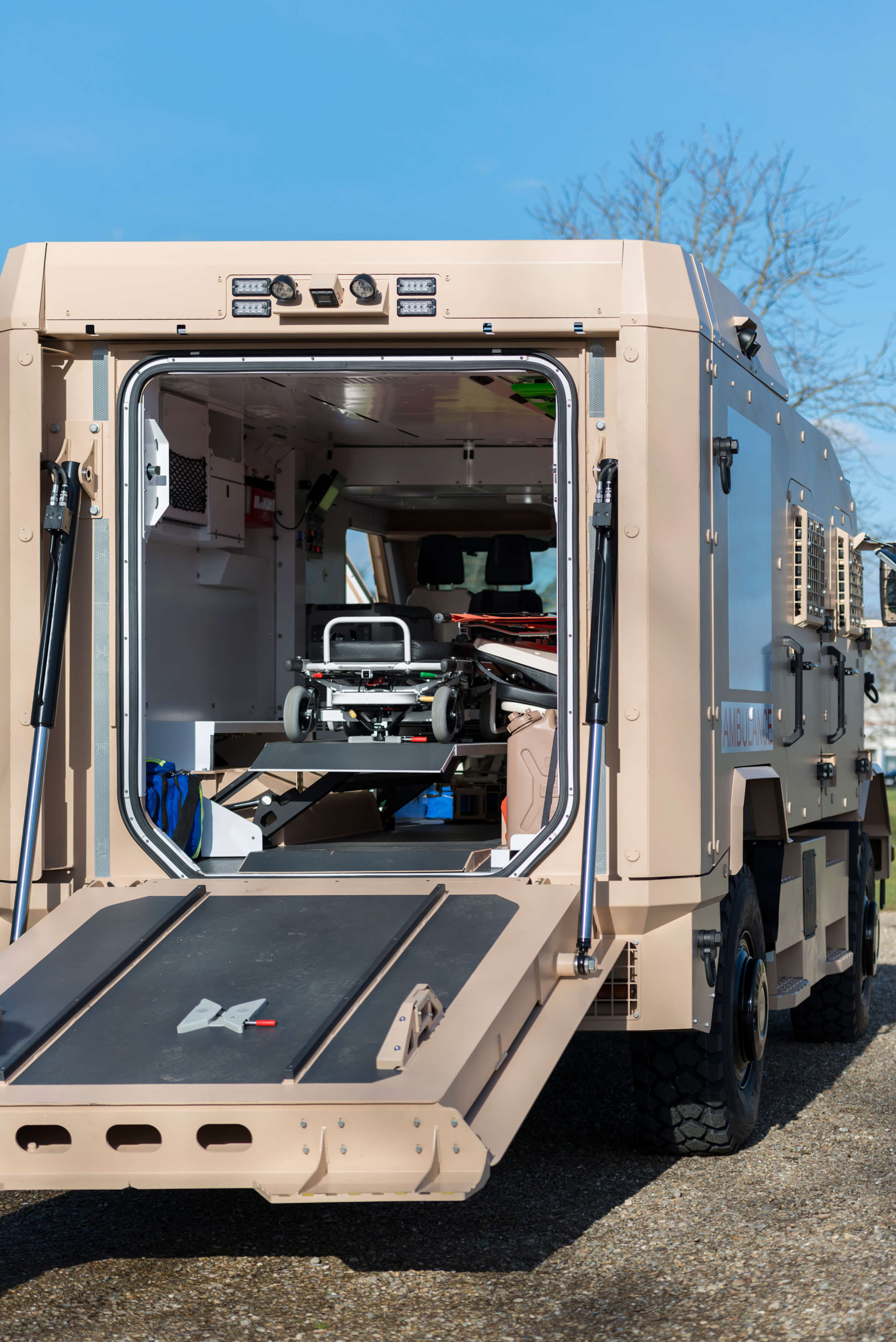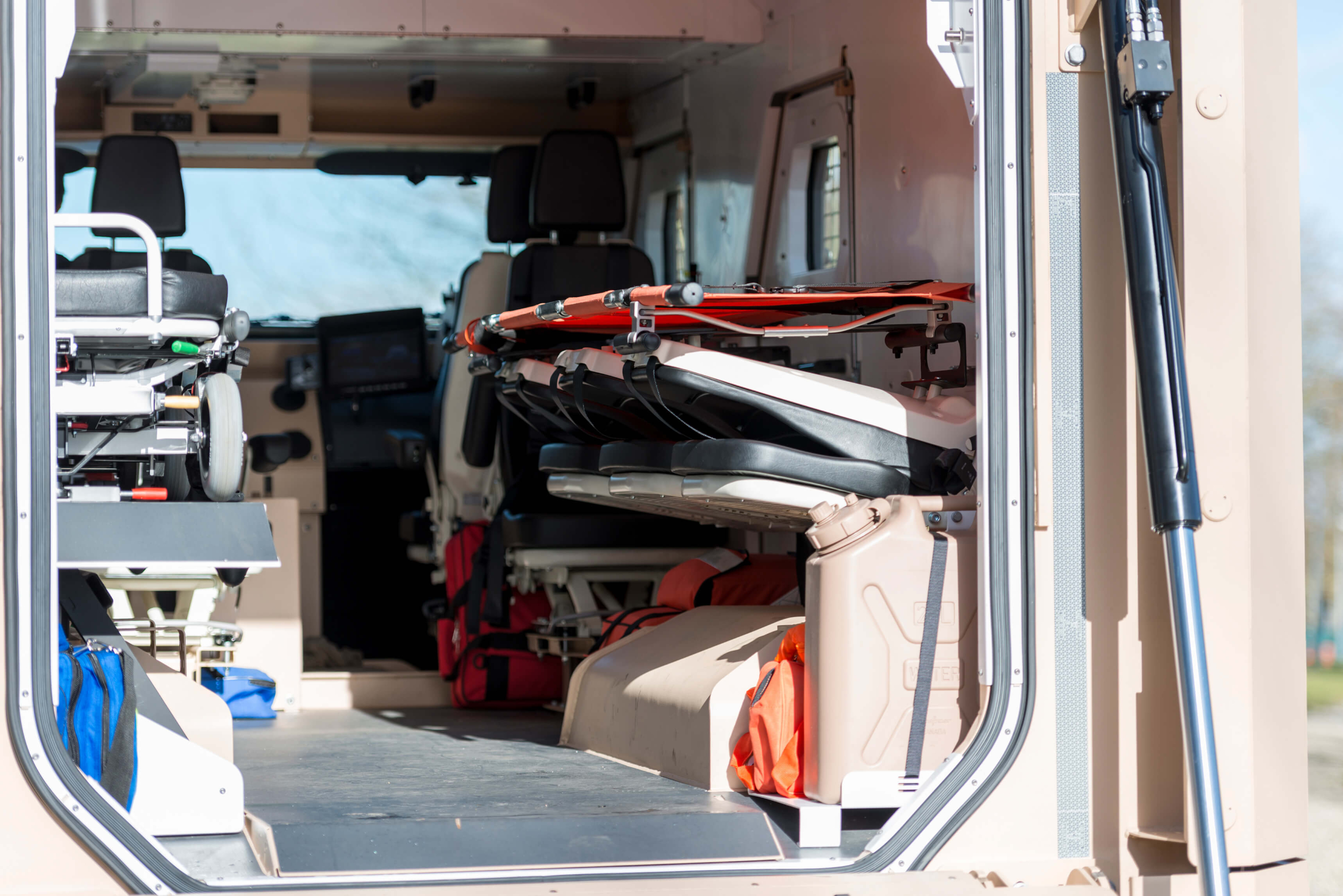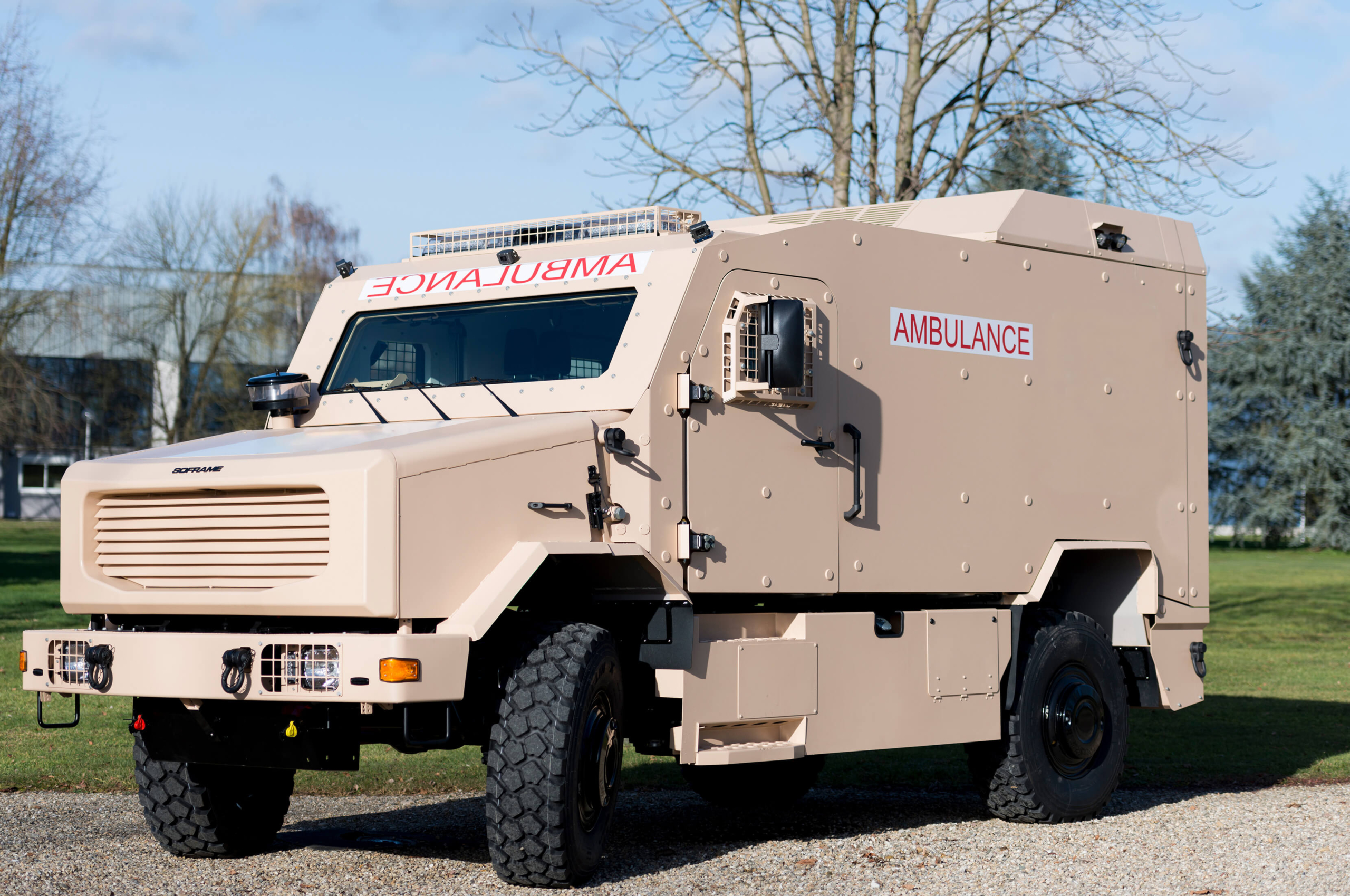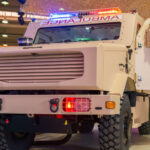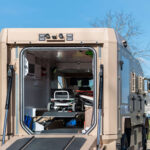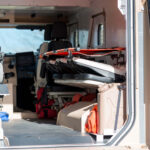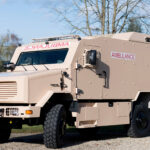 ARAM – Armoured Ambulance
The ARAM is a heavily protected mobile 4×4 ambulance that is reliable, modular and easily accessible, with extended driving capabilities.
This vehicle is designed to transport a 4-person medical team and 4 injured personnels. The ARAM is equipped with all the necessary medical equipment to provide first aid. 
Its STANAG-certified armoured structure ensures the protection of the personnel on board and the passengers. 
The ARAM has extended capabilities with a GVWR of 13 tons, 160 l of fuel, 4WD with a 6-gear automatic gearbox and a 160 kW (218 hp) engine. It reaches 90 km/h at steady speed.
Technical characteristics
GVWR

:

13 tonnes

Ground clearance

:

350 millimeters

Protection

:

level 3

Maximum speed

:

90 km/hour

Gearbox

:

Robotised

Engine

:

160 kilowatts (218 hp)

Tank

:

160 liters

Fording

:

800 millimeters

Slope

:

60%

Side slope

:

30%

Trench

:

900 millimeters

Step

:

400 millimeters

Turning radius

:

8,5 meters
Dimensions
Length

:

6500 millimeters

Width

:

2500 millimeters

Height

:

3200 millimeters
Discover more products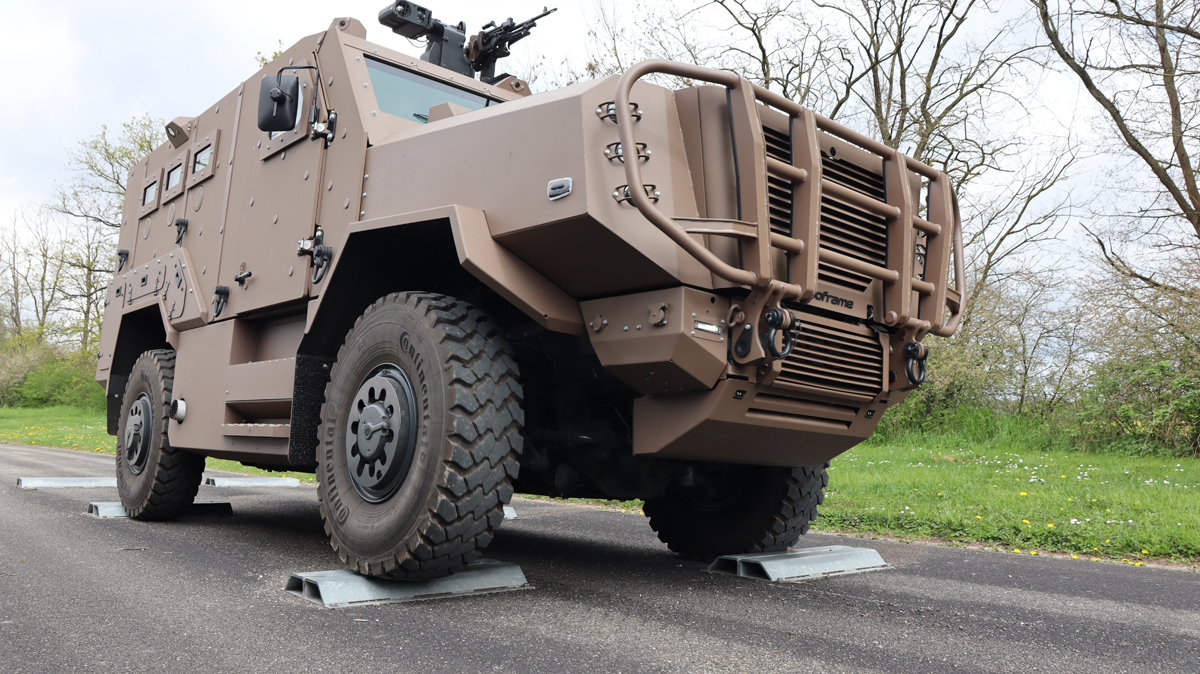 SAKHAR – Mine Resistant Ambush Protected
Balance between firepower and high survivability the SAKHAR, military vehicle, easy to use, s designed to carry out operations in all theatres, thanks to its high road capabilities.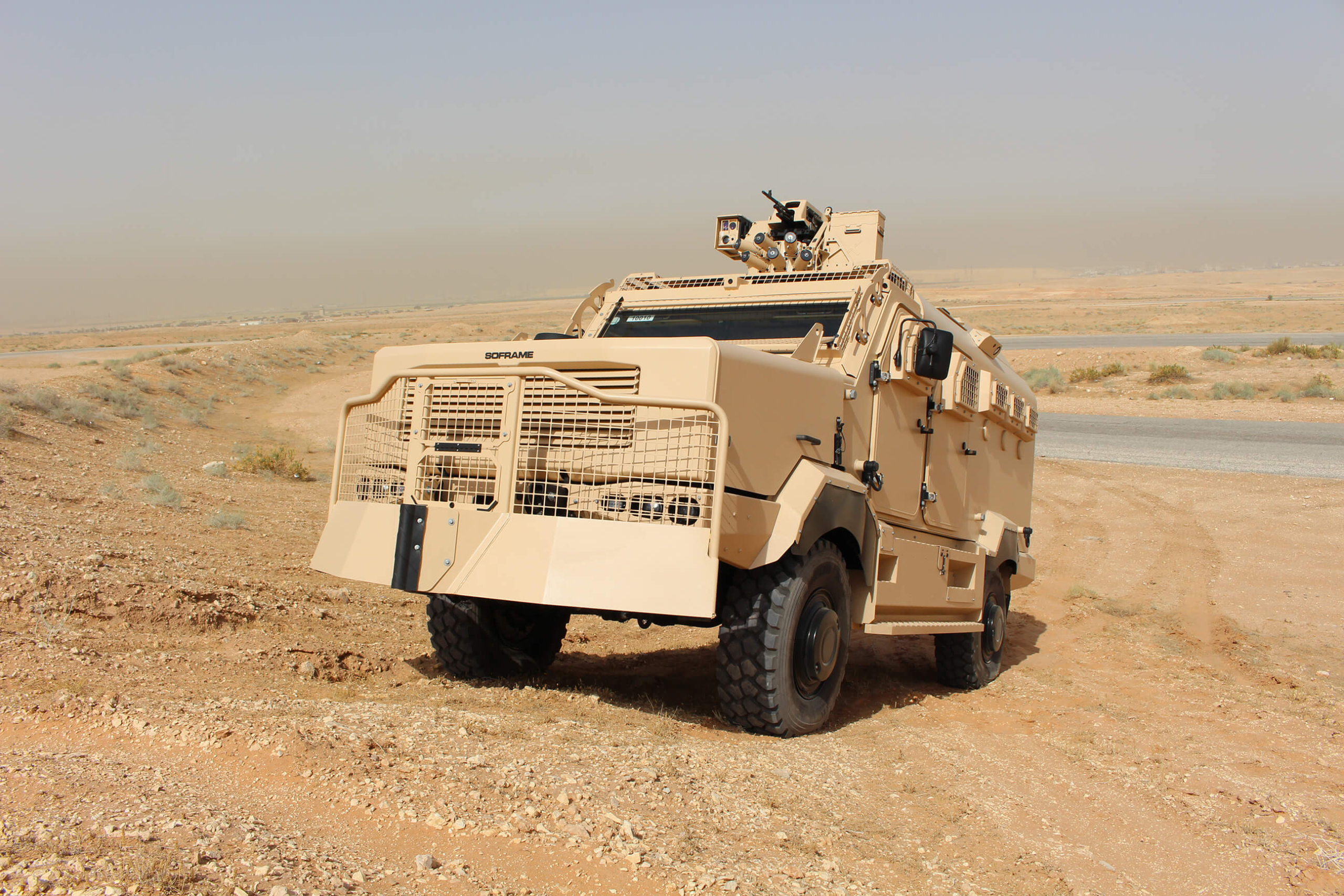 ARIVE – Armoured Infantry Vehicle
ARIVE is a multi-purpose protected vehicle designed to carry an infantry combat group.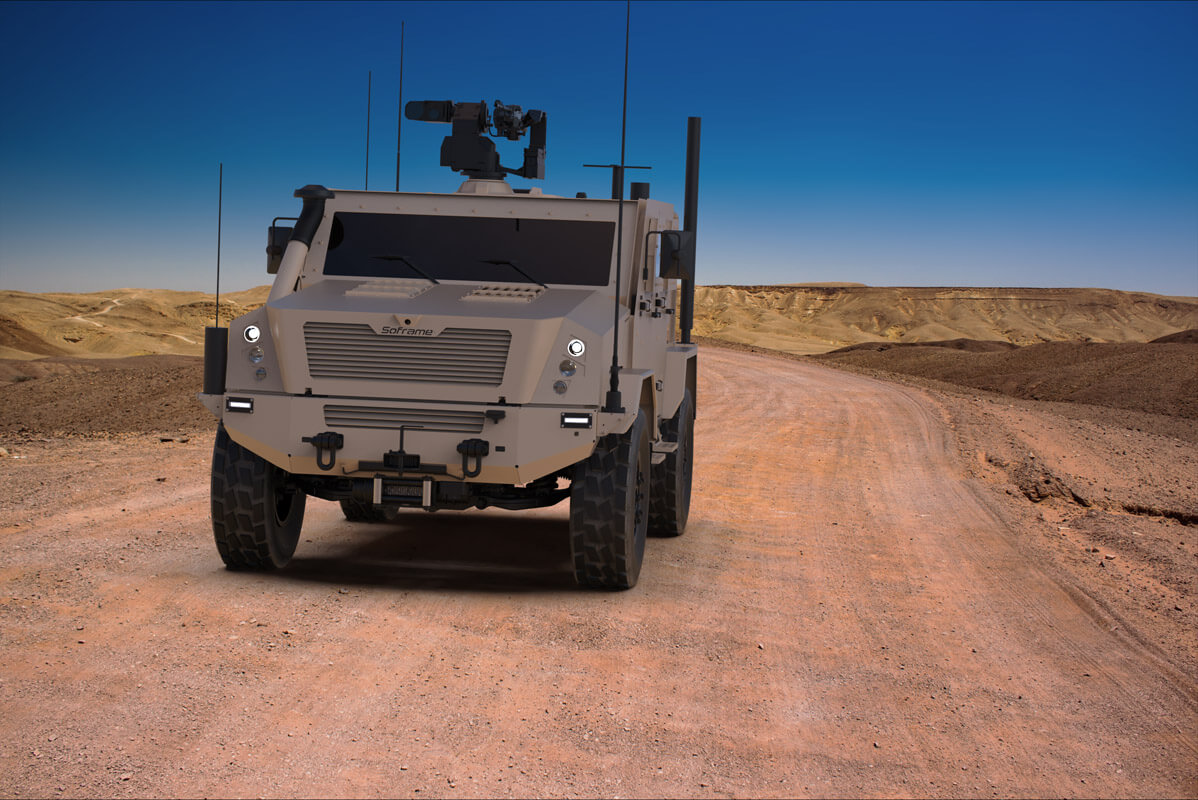 CLV – Command and Liaison Vehicle
The CLV is a protected, all-terrain 4x4 pick-up truck, featuring great versatility.