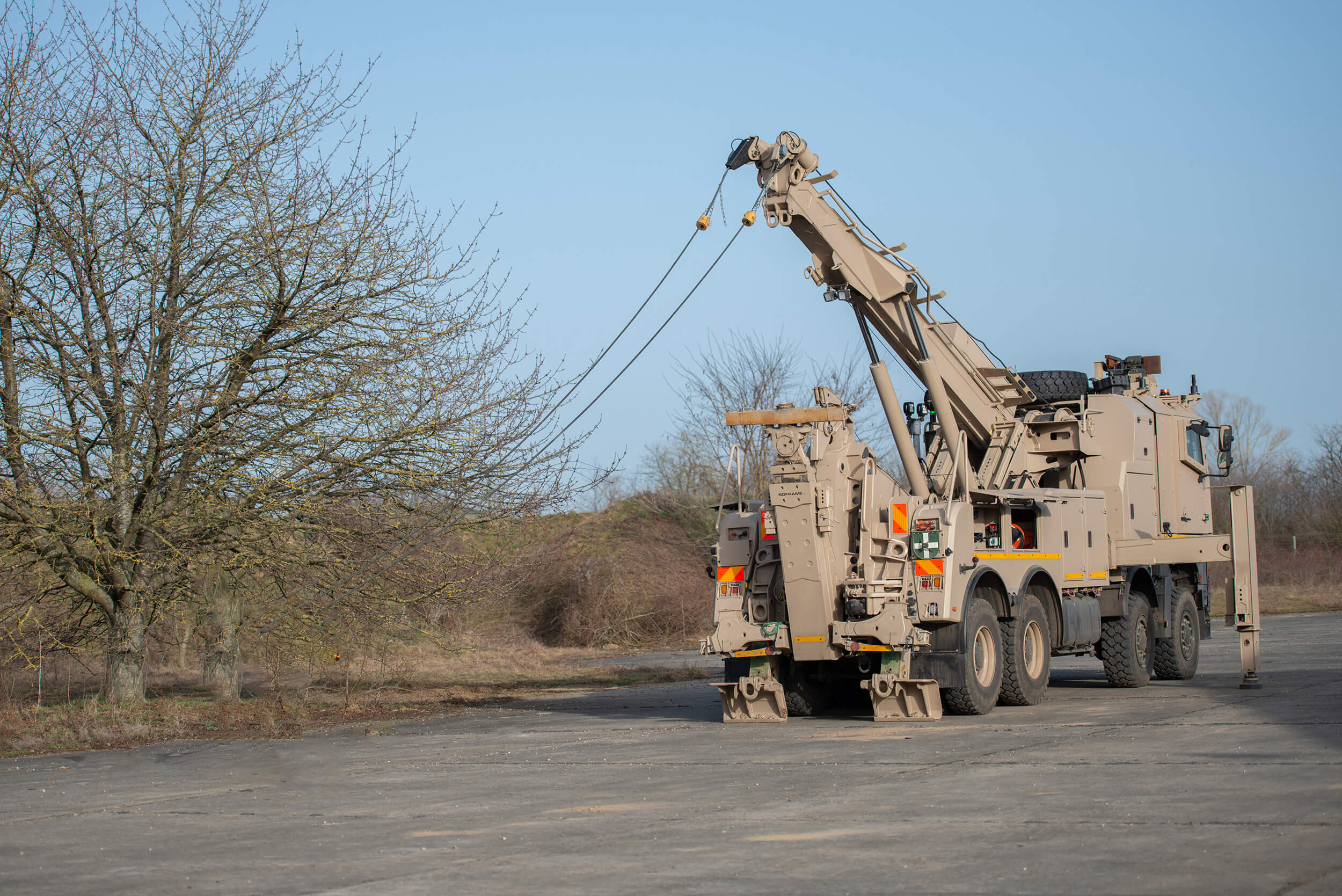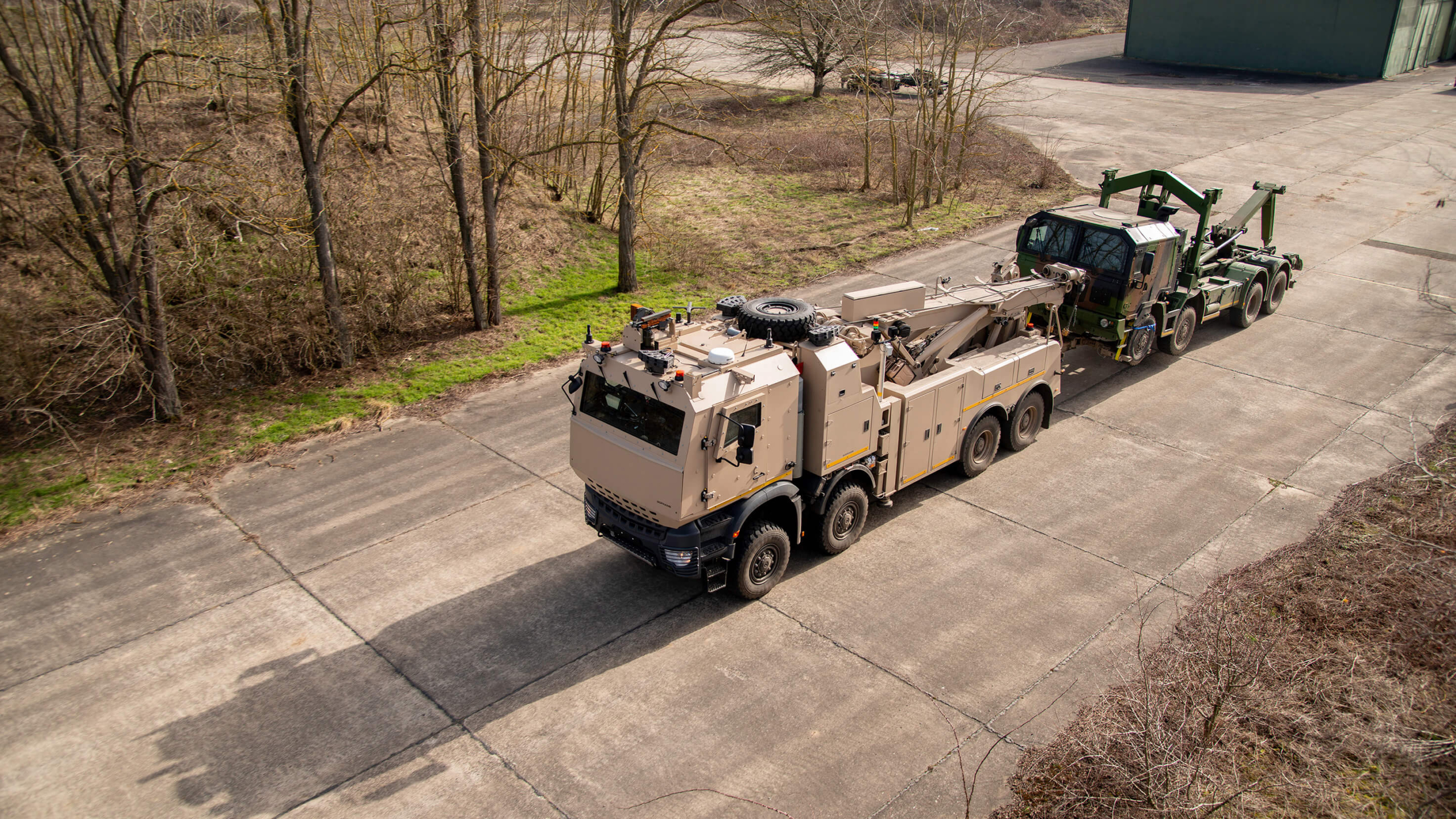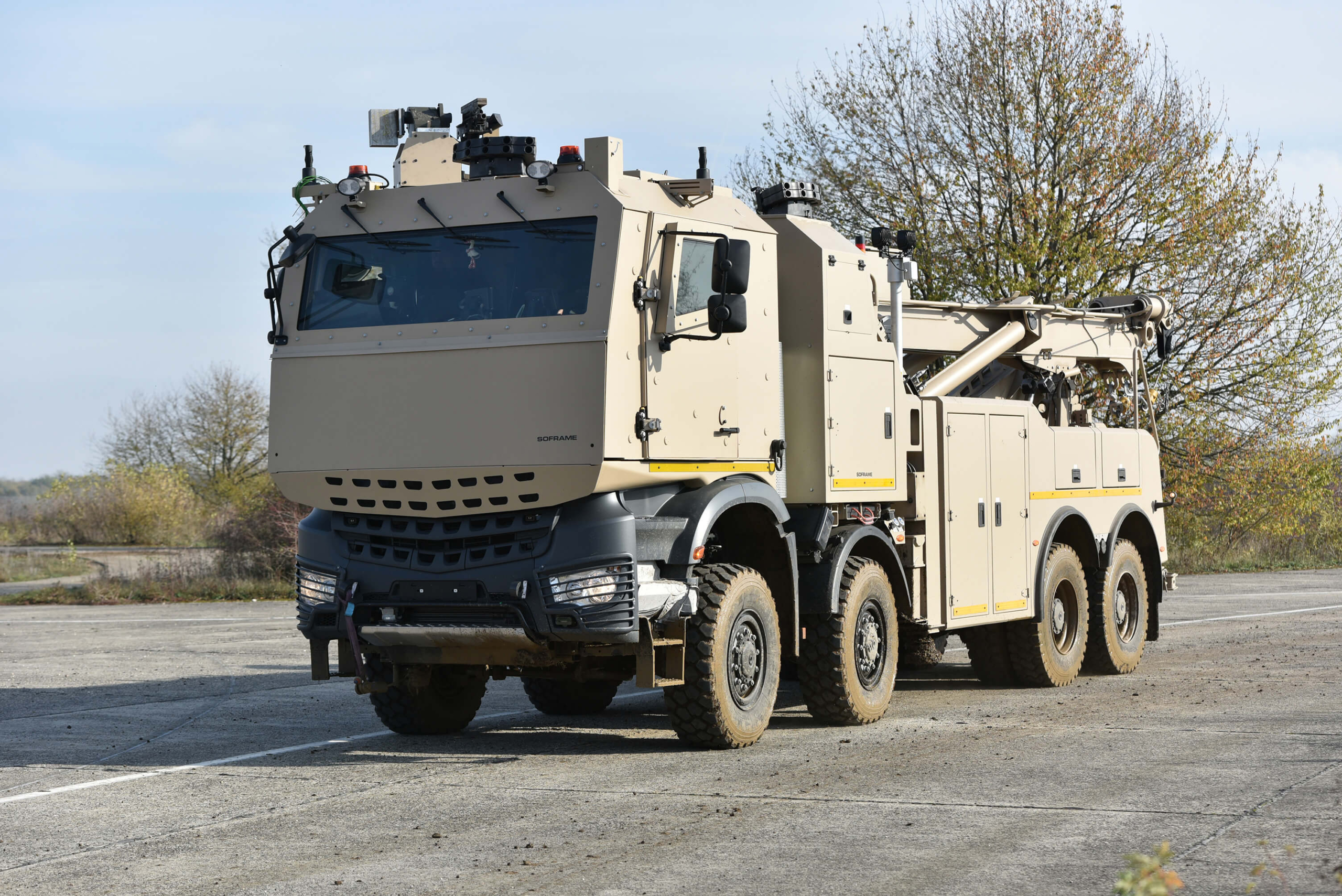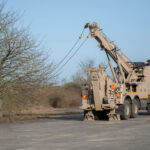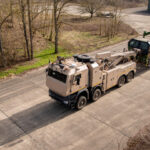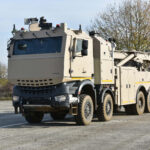 PRV – Protected Recovery Vehicle
Front-line extraction
As the ultimate workhorse of front-line logistics support and equipment assistance, the extraction and recovery vehicle must be reliable, robust, powerful, fast, modular, resilient and have extended road and all-terrain capabilities.
The PRV was designed to meet these needs.
The PRV is an 8×8 vehicle with a towing arm and a lifting/hauling system.
It has an armoured, pressurised cab protecting the crew from high-intensity type threats.
The PRV vehicle is developed to operate on rough terrains.
The PRV recovery system is designed to recover vehicles with a GVWR of up to 48 tons.
Technical characteristics
Ground clearance

:

340 millimeters

Protection

:

High ballistic and mine protection

Maximum speed

:

90 km/hour

Gearbox

:

Automatic

Range

:

800 kilometers

Engine

:

350 kilowatts (476 hp)

Fording

:

700 millimeters

Slope

:

60%

Side slope

:

30%

Trench

:

700 millimeters

Step

:

400 millimeters

Crew

:

3

Turning circle

:

26,7 meters

Departure angle

:

20 degrees

Approach angle

:

30 degrees

Pull and tow arm

:

35,5 tonnes

Lift and tow arm

:

12,5 tonnes

Hauling

:

20 tonnes

Main winch cable length

:

80 meters

Self-haulage

:

10 tonnes (cable length : 60 meters)
Dimensions
Length

:

10415 millimeters

Width

:

2500 millimeters

Height

:

3950 millimeters
Discover more products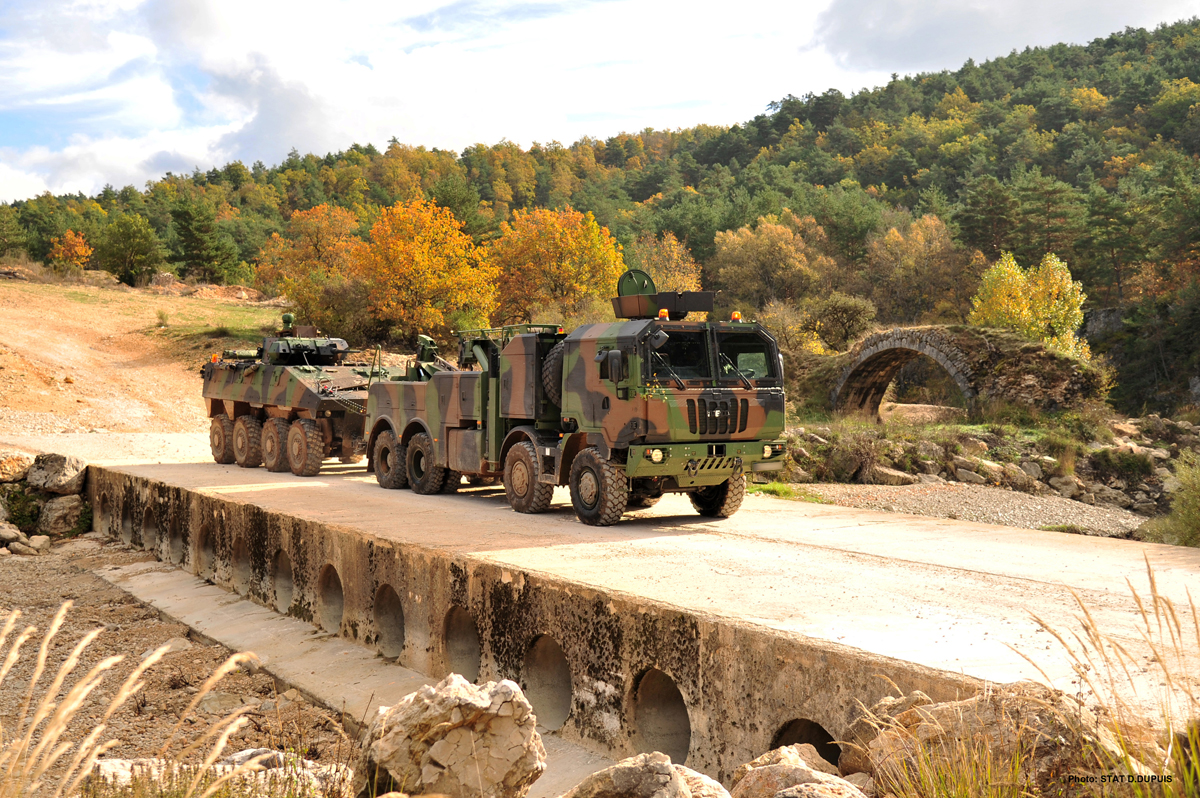 PPLD – Multi-Purpose Recovery Truck
The PPLD heavy multi-purpose recovery truck is the French army's benchmark all-terrain recovery vehicle. It is intensively used for missions abroad in particular.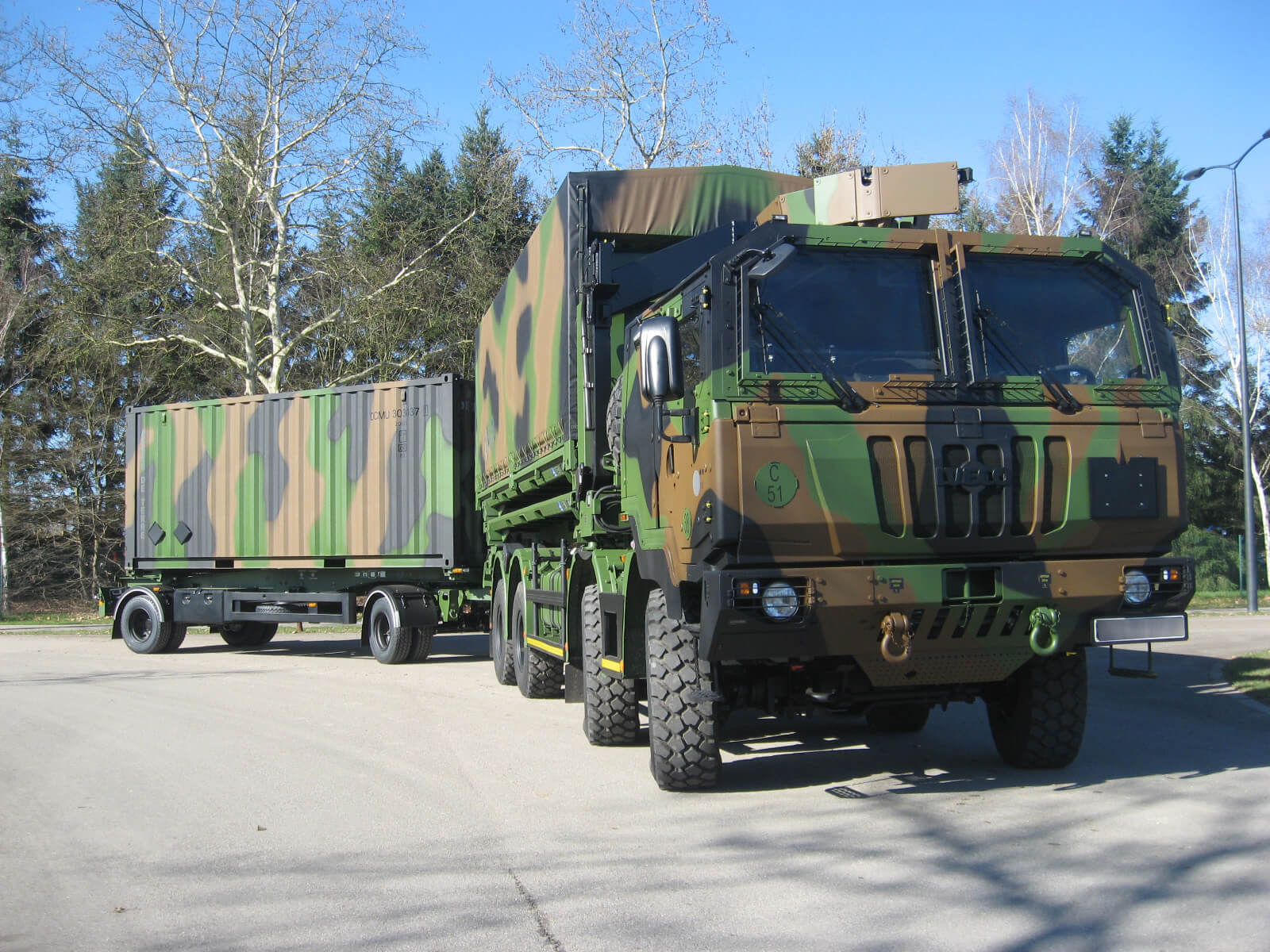 PPLOG – Multi-Purpose Logistic Carrier
The PPLOG is an 8x8 logistic transport vehicle which can be armoured. It is features a hydraulic arm and excellent loading capability.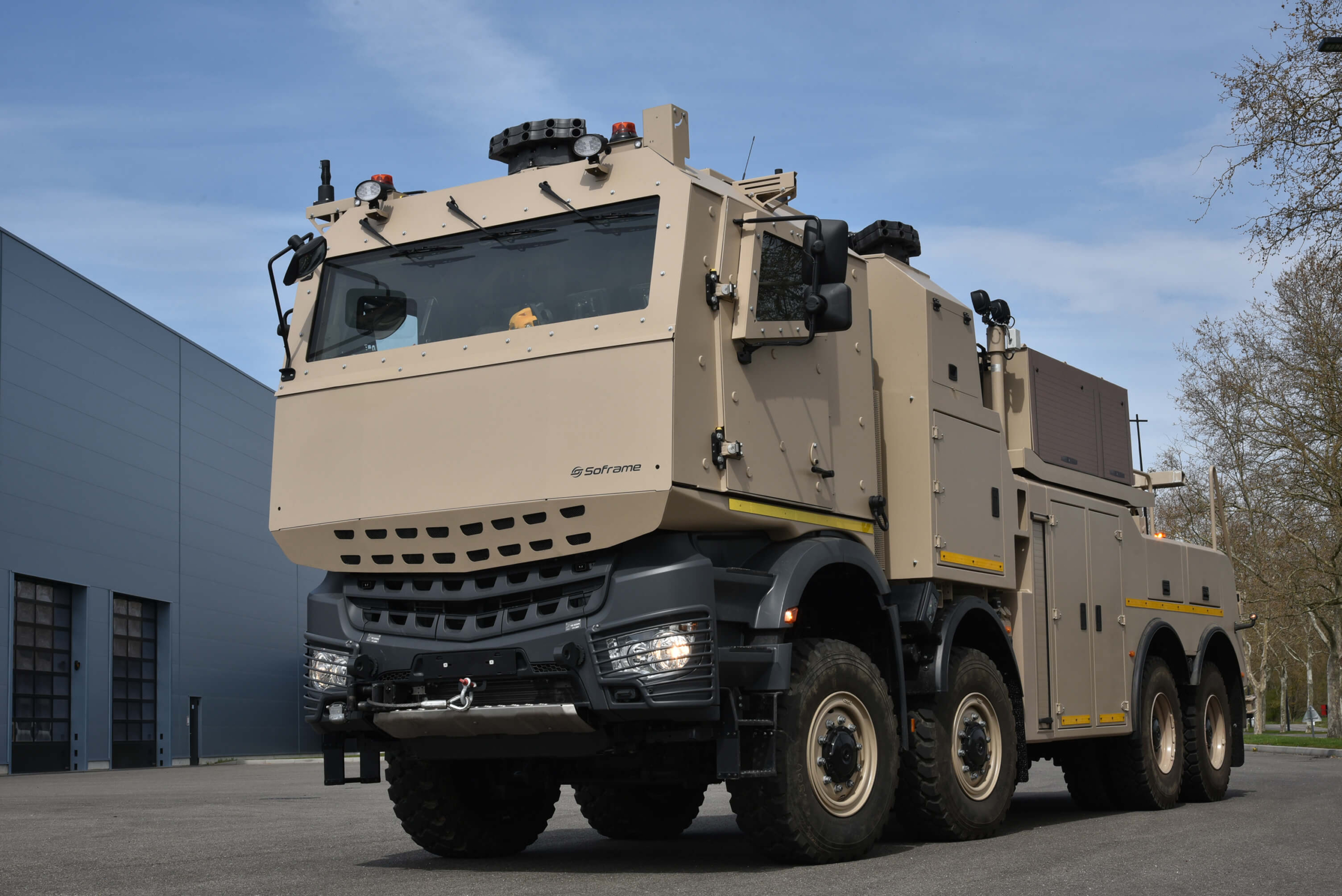 CRV – Combat Recovery Vehicle
The CRV is a vehicle used for the evacuation or extraction of broken-down wheeled vehicles.