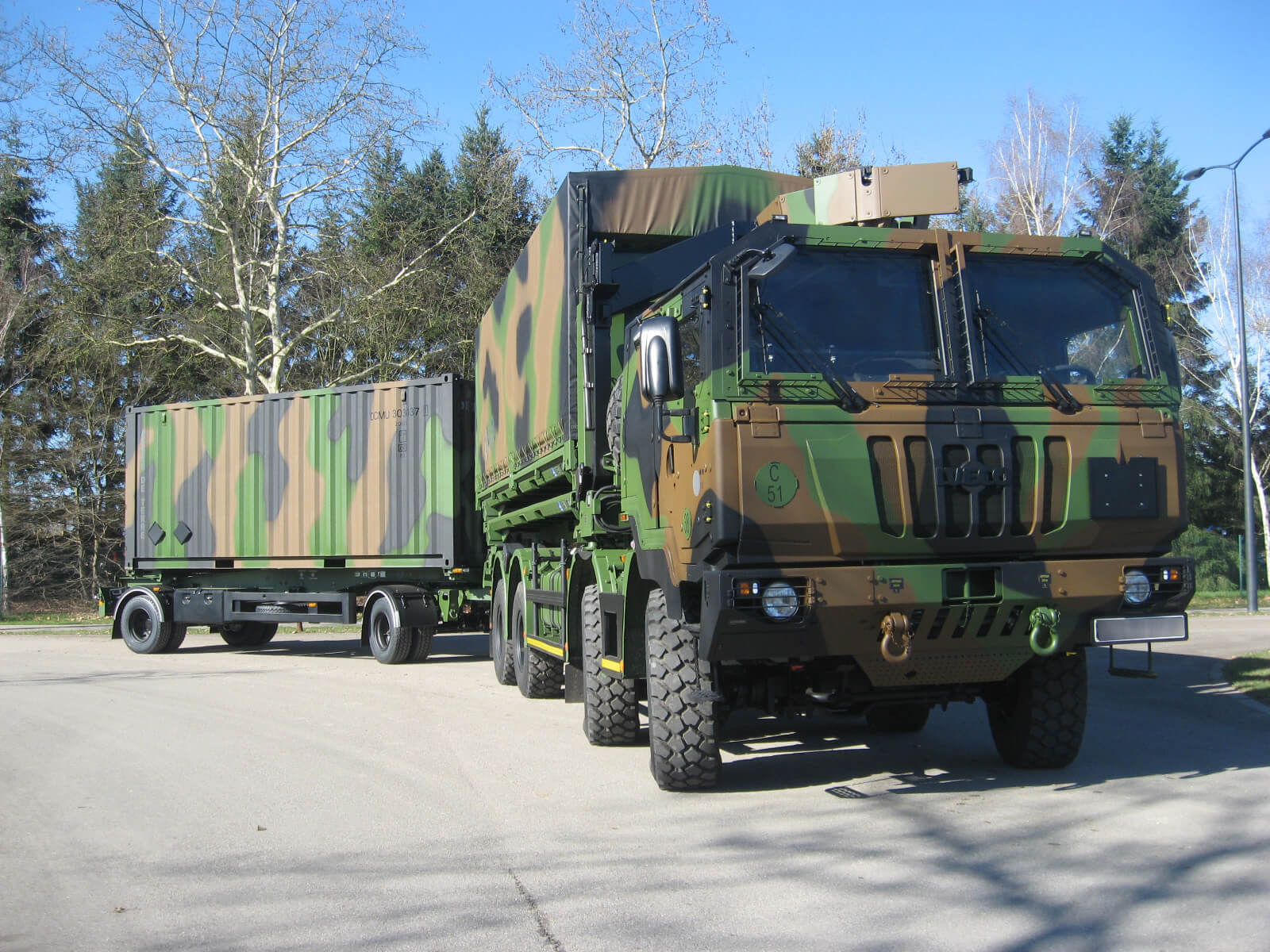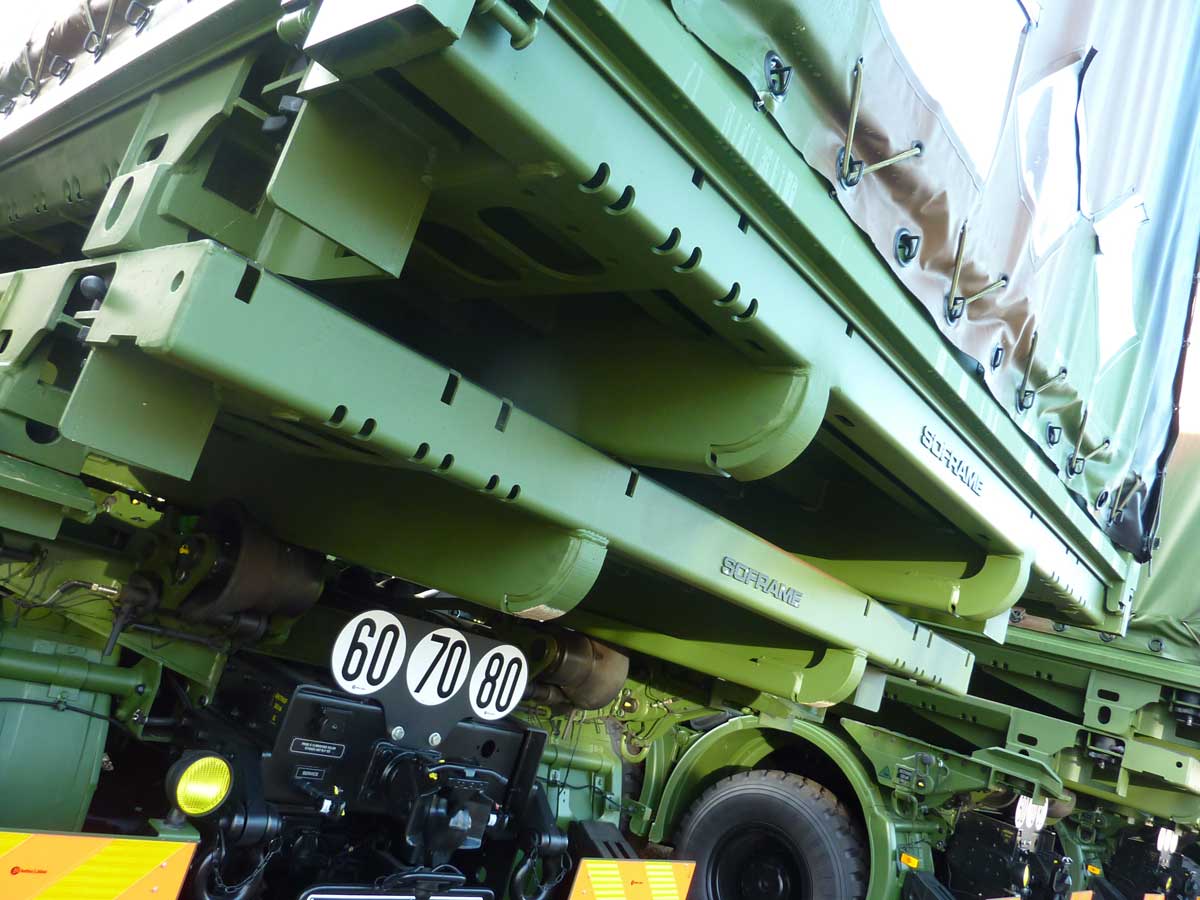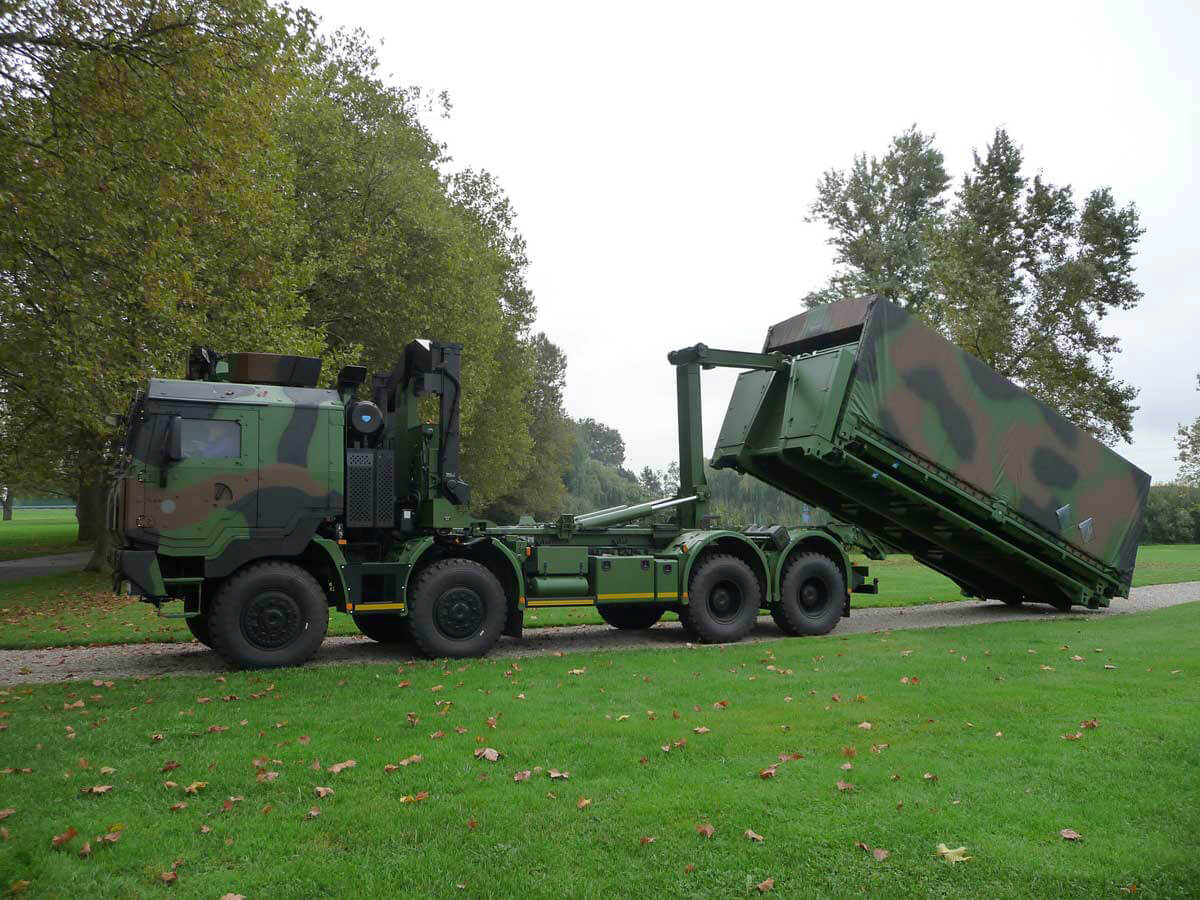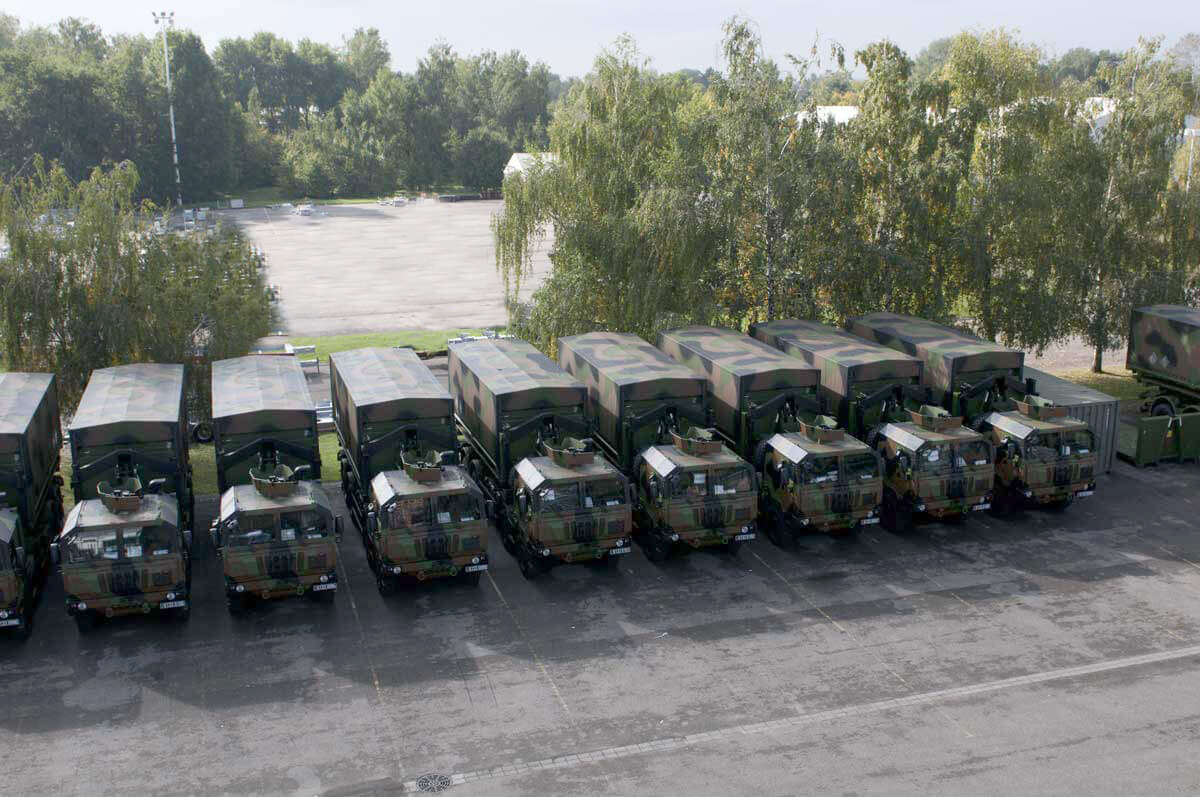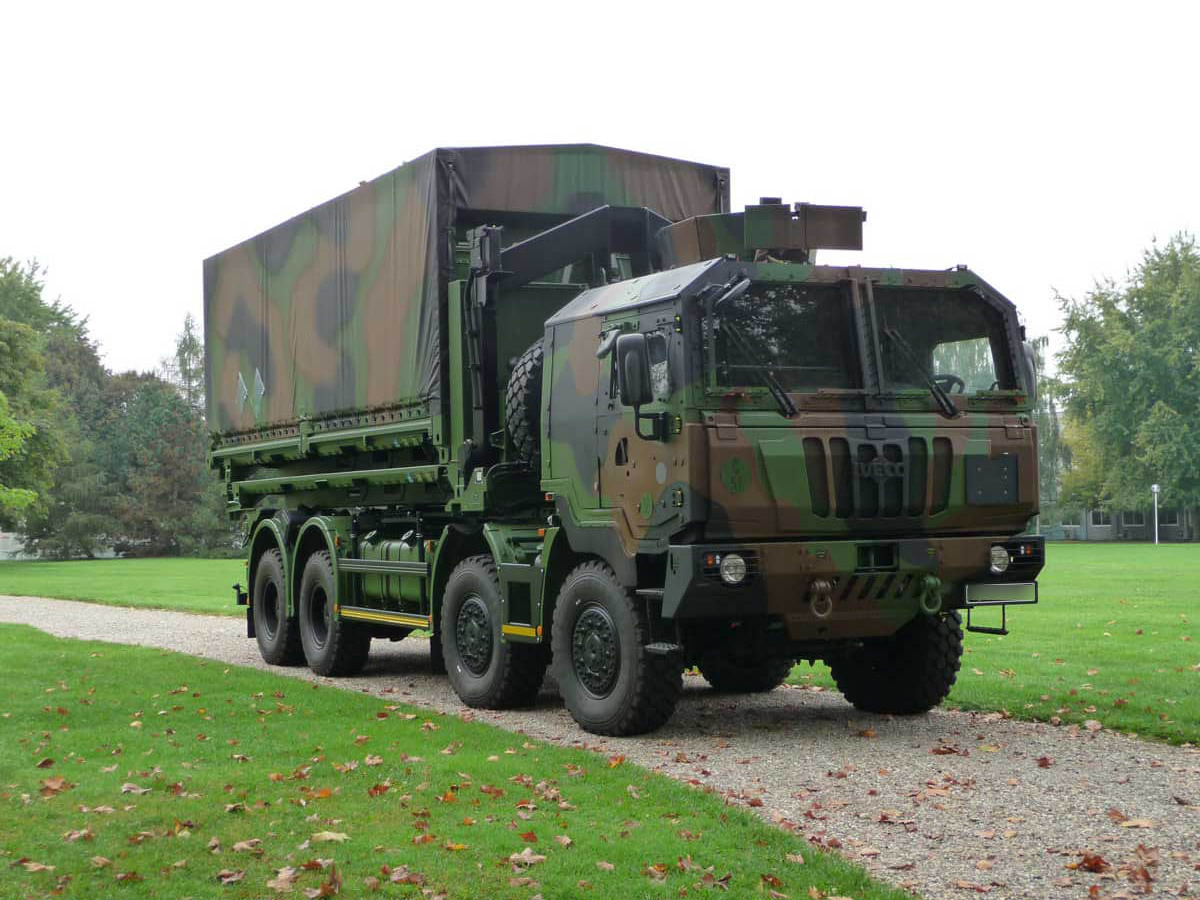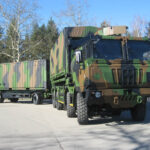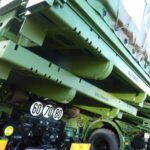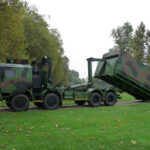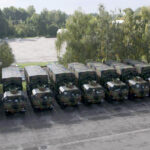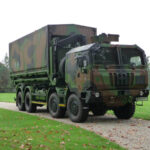 PPLOG – Multi-Purpose Logistic Carrier
The PPLOG is an 8×8 logistic transport vehicle which can be armoured. It is features a hydraulic arm and excellent loading capability. It is a robust, reliable vehicle with excellent mobility on all types of terrains.
This carrier can carry various payloads, including dangerous substances, in accordance with the ADR regulation.
Its hydraulic arm is used to load, unload and carry flatracks and 1C and 1 CC 20' containers, plus their transfer outo its logistic trailer (RLOG).
The PPLOG and its trailer (RLOG) form a whole: truck, trailer and flat racks. Together, they form the French army's latest generation logistic convoy, PPLOG/R, widely used in France and abroad.
Technical characteristics
GVWR

:

33 tonnes

Ground clearance

:

400 millimeters

Protection

:

level 2

Maximum speed

:

90 km/hour

Gearbox

:

Robotised

Engine

:

330 kilowatts (450 hp)

Fording

:

800 millimeters

Gradeability

:

40%

Tilt

:

30%

Trench

:

700 millimeters

Step

:

350 millimeters

Crew

:

3

Payload

:

16t

Departure angle

:

27,5 degrees

Approach angle

:

38 degrees
Dimensions
Length

:

9600 millimètres

Width

:

2500 millimètres

Height

:

3700 millimètres (empty)
Discover more products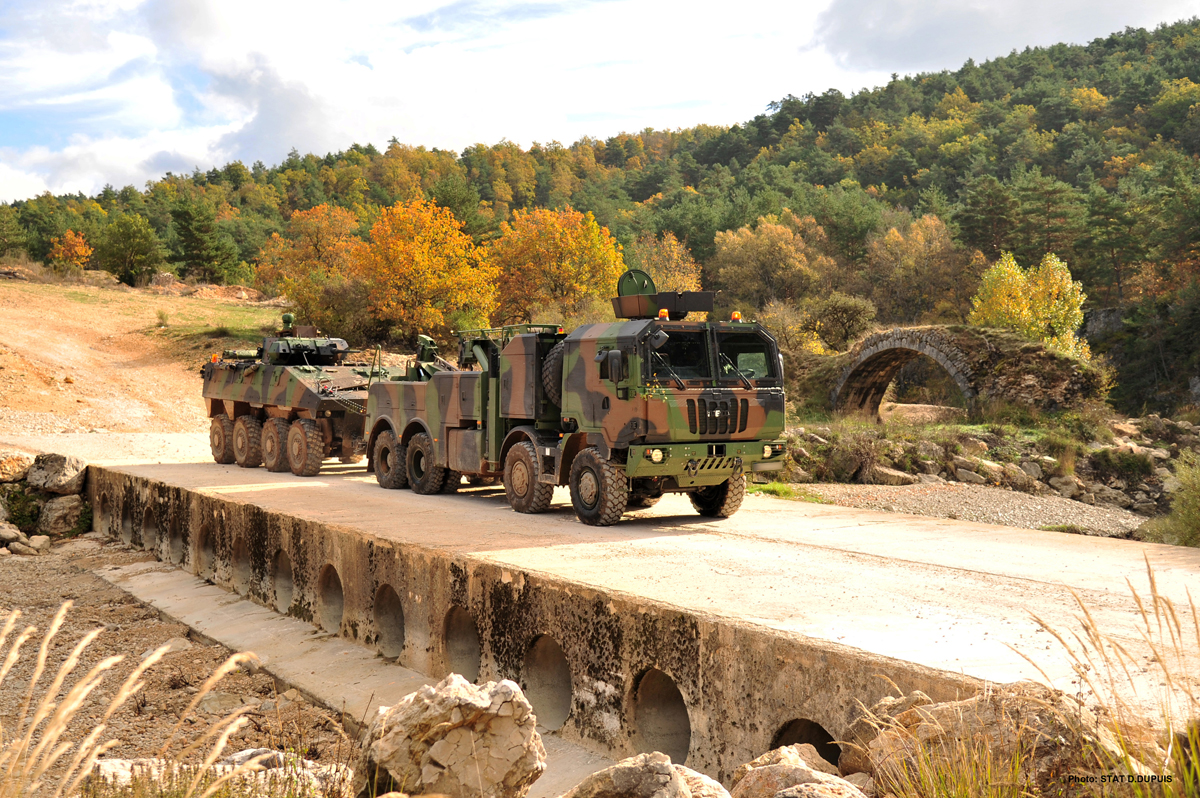 PPLD – Multi-Purpose Recovery Truck
The PPLD heavy multi-purpose recovery truck is the French army's benchmark all-terrain recovery vehicle. It is intensively used for missions abroad in particular.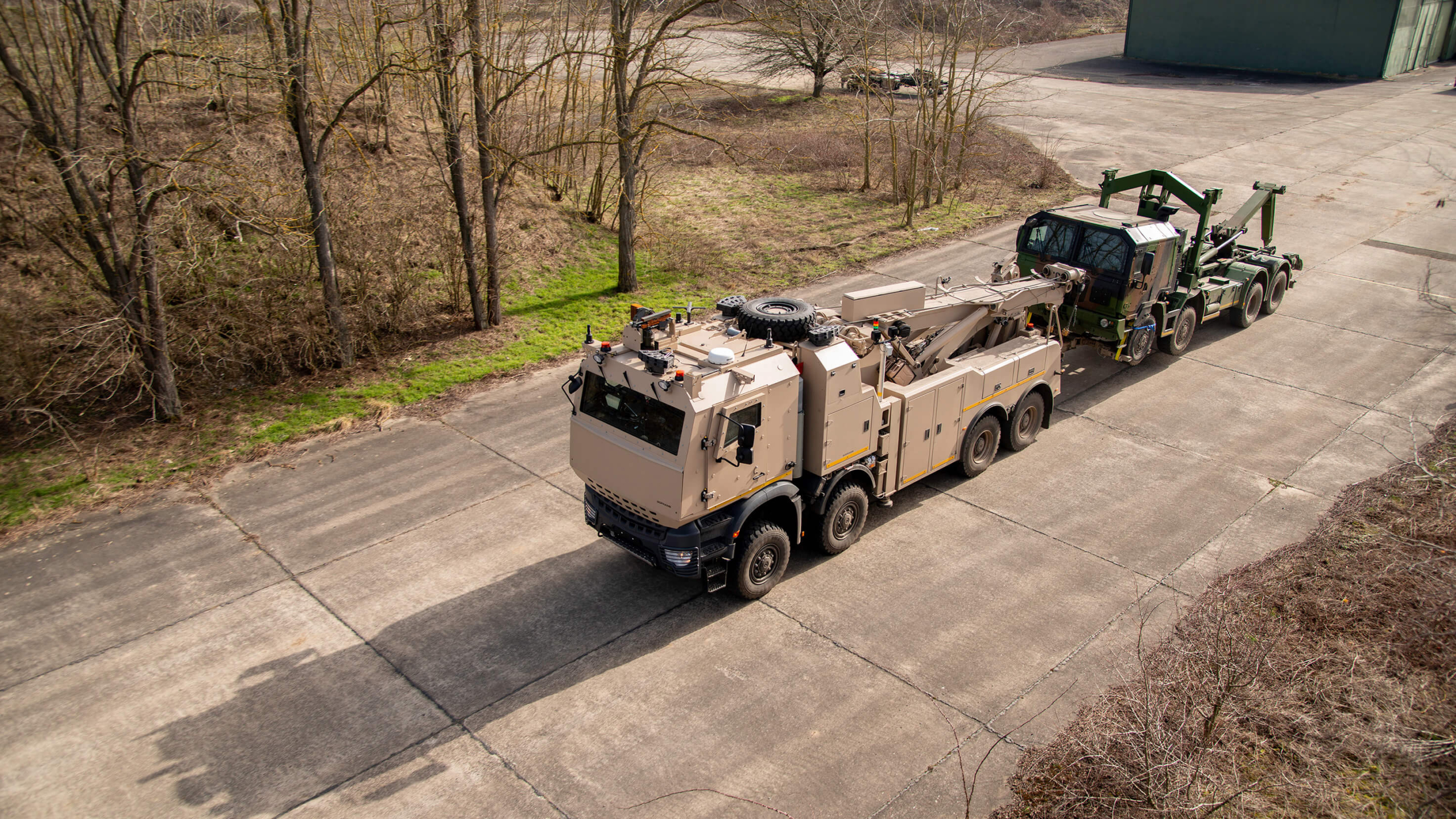 PRV – Protected Recovery Vehicle
The PRV is an 8x8 vehicle with a towing arm and a lifting/hauling system.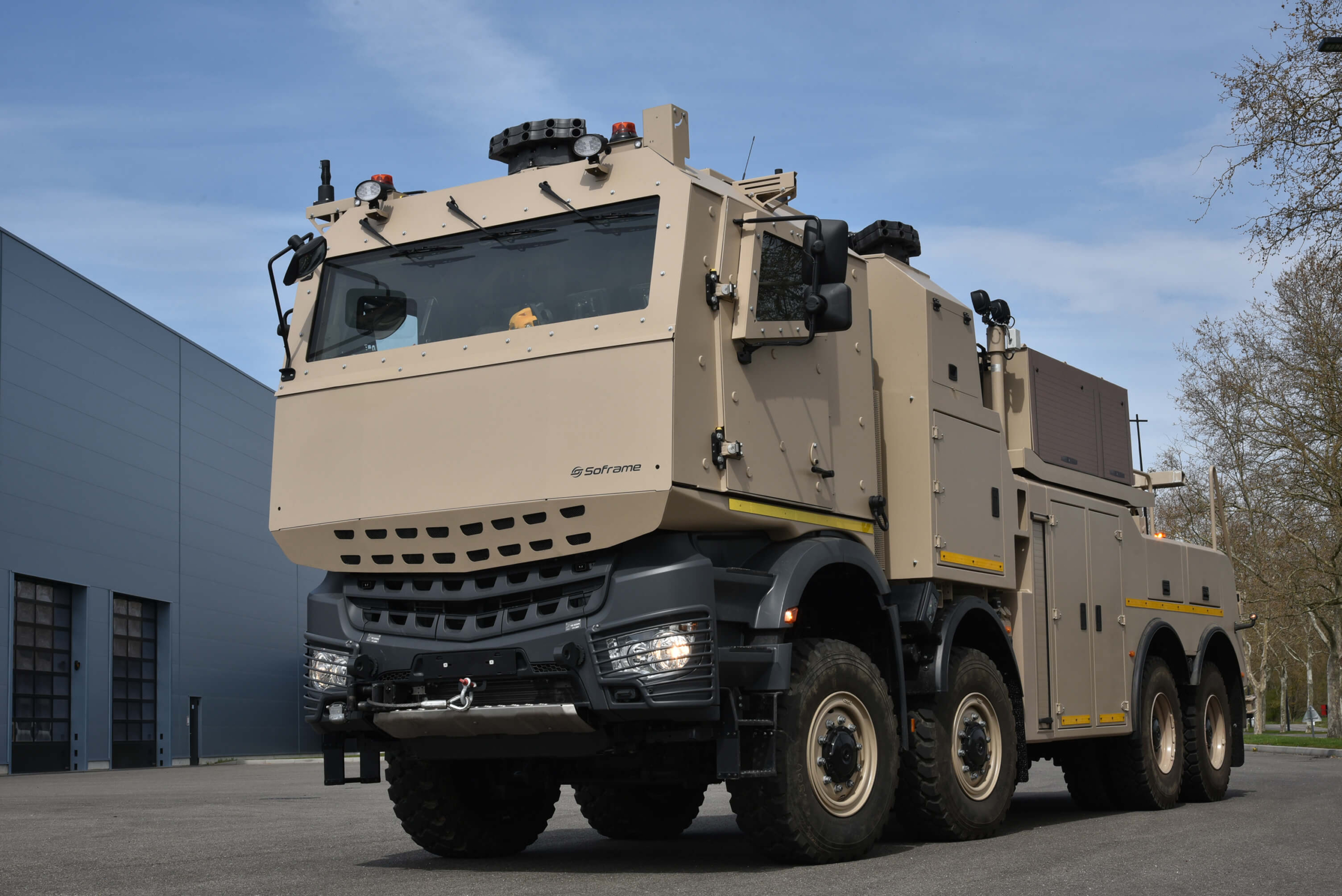 CRV – Combat Recovery Vehicle
The CRV is a vehicle used for the evacuation or extraction of broken-down wheeled vehicles.