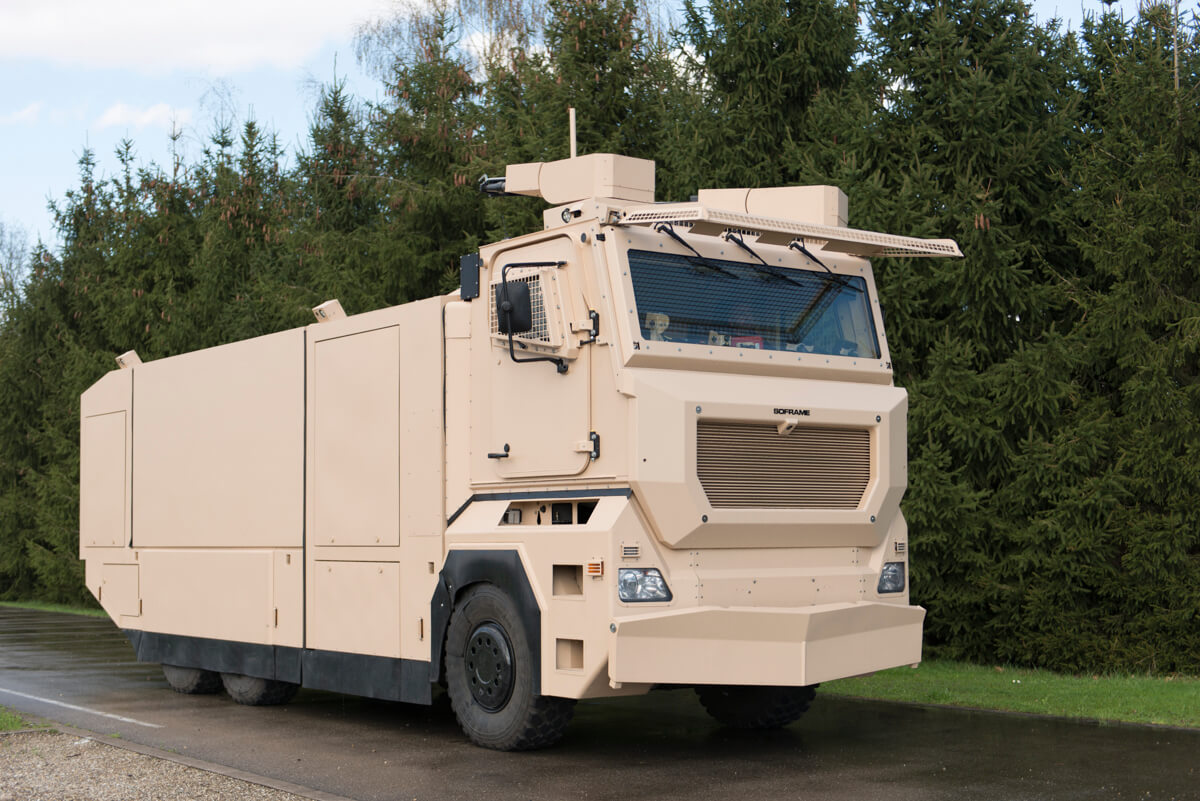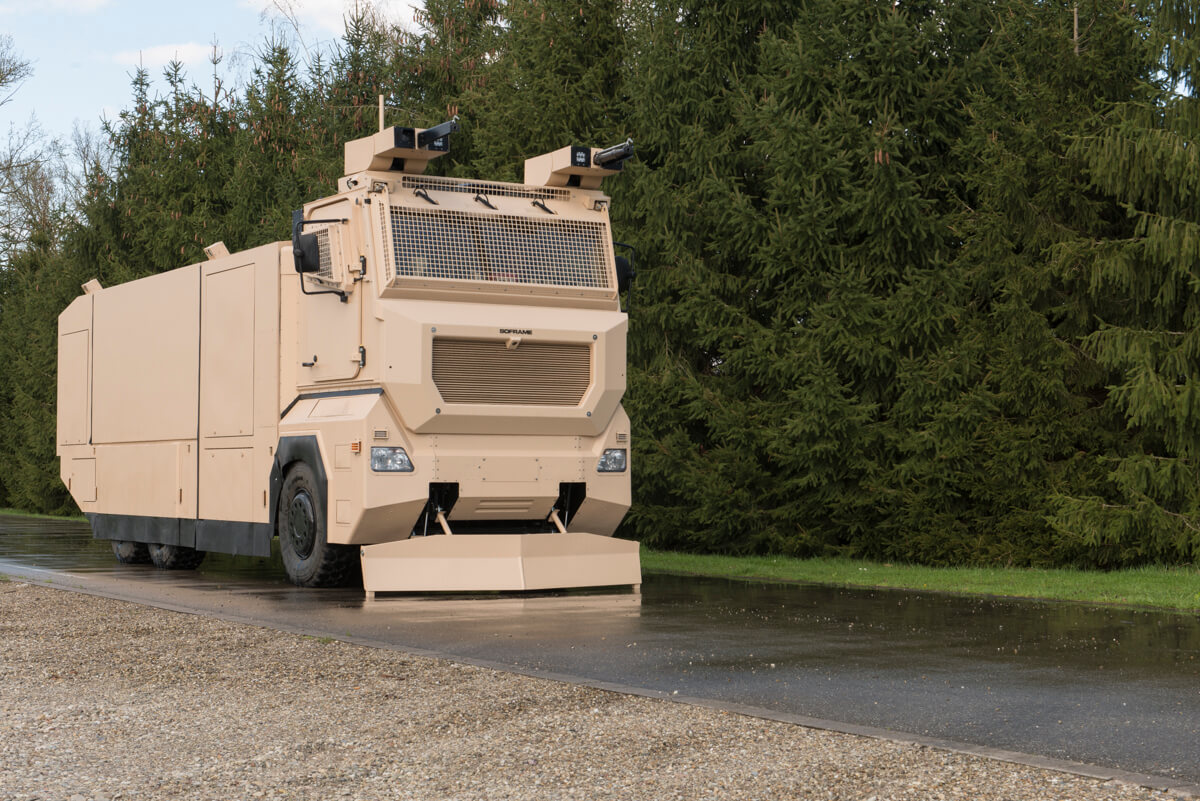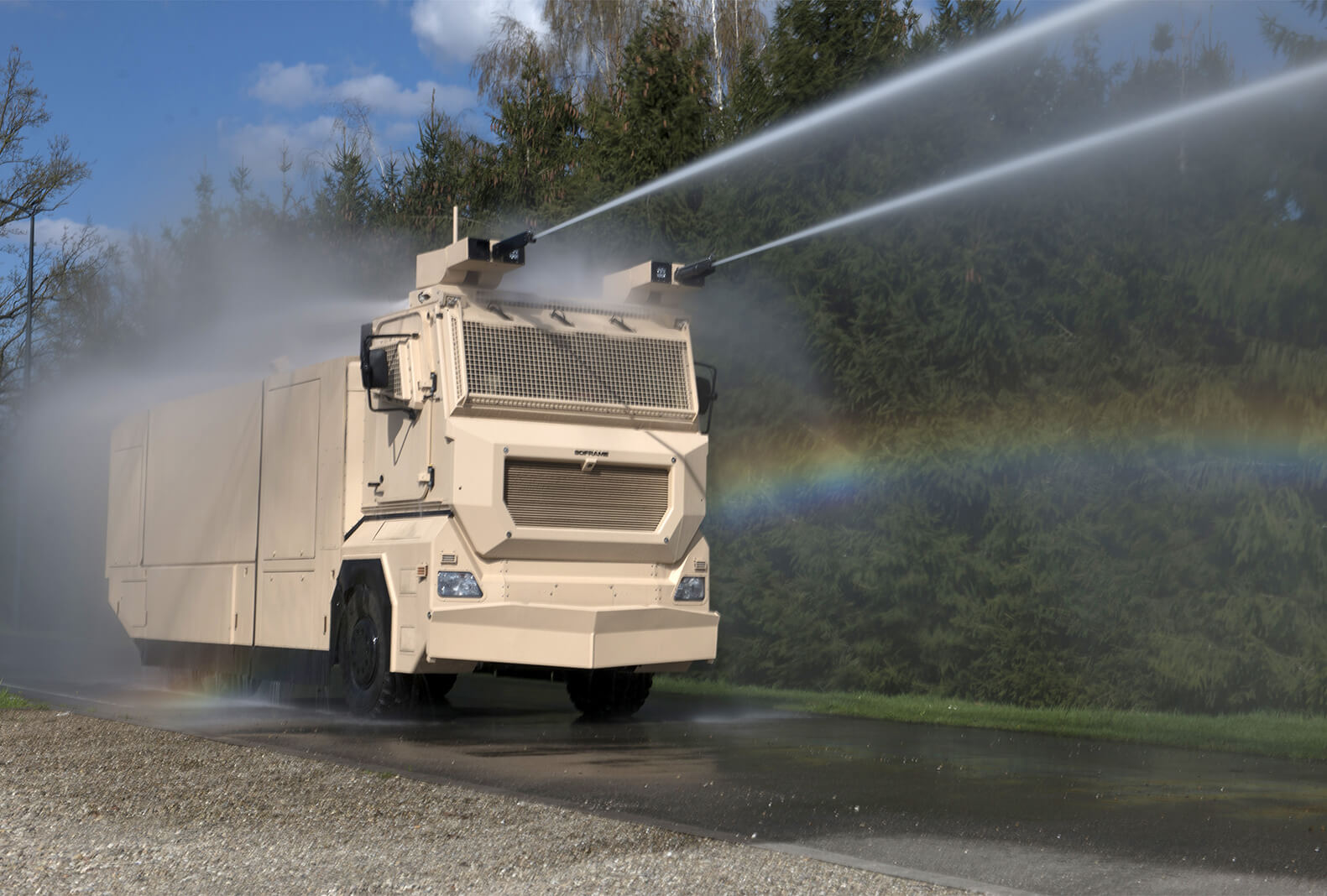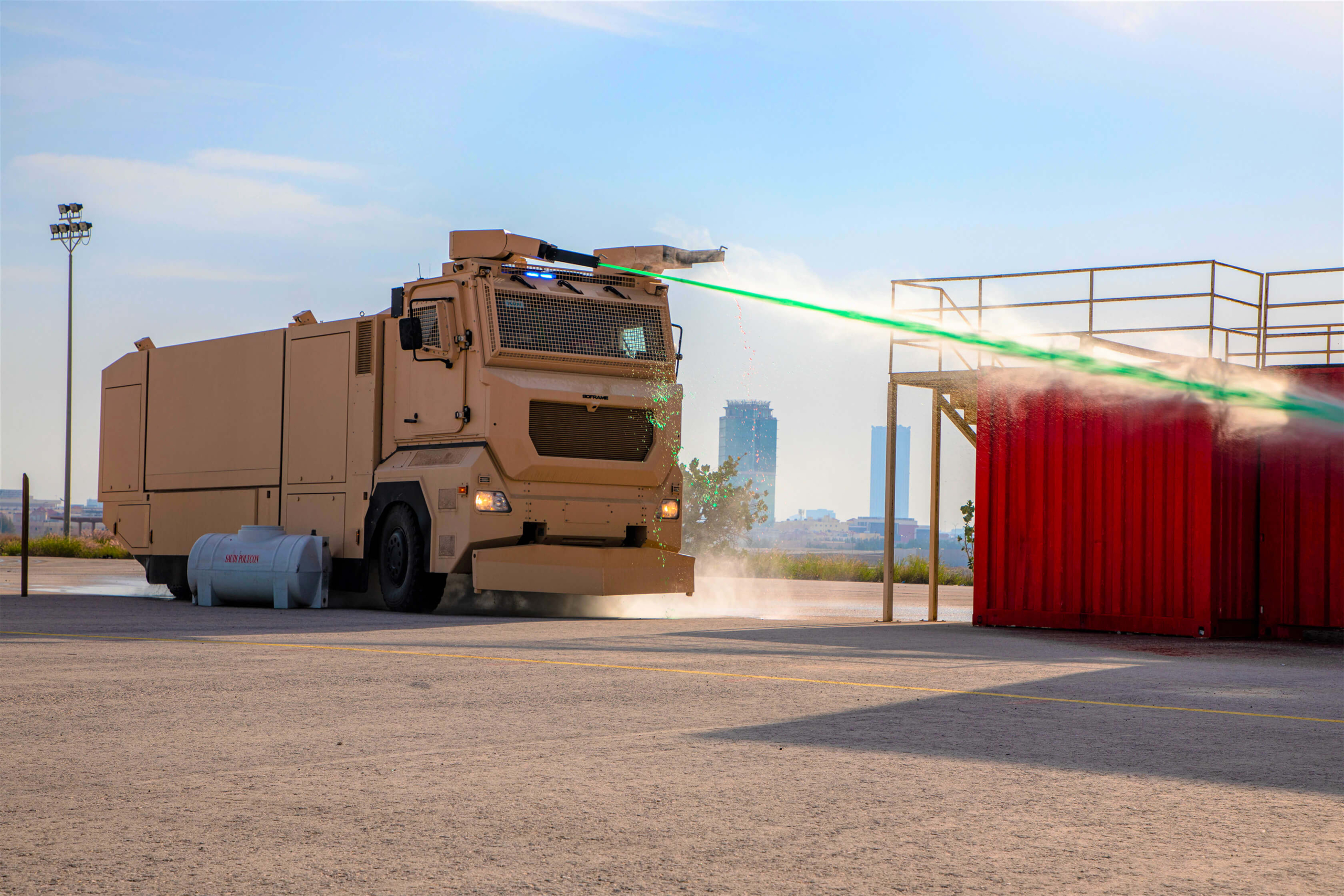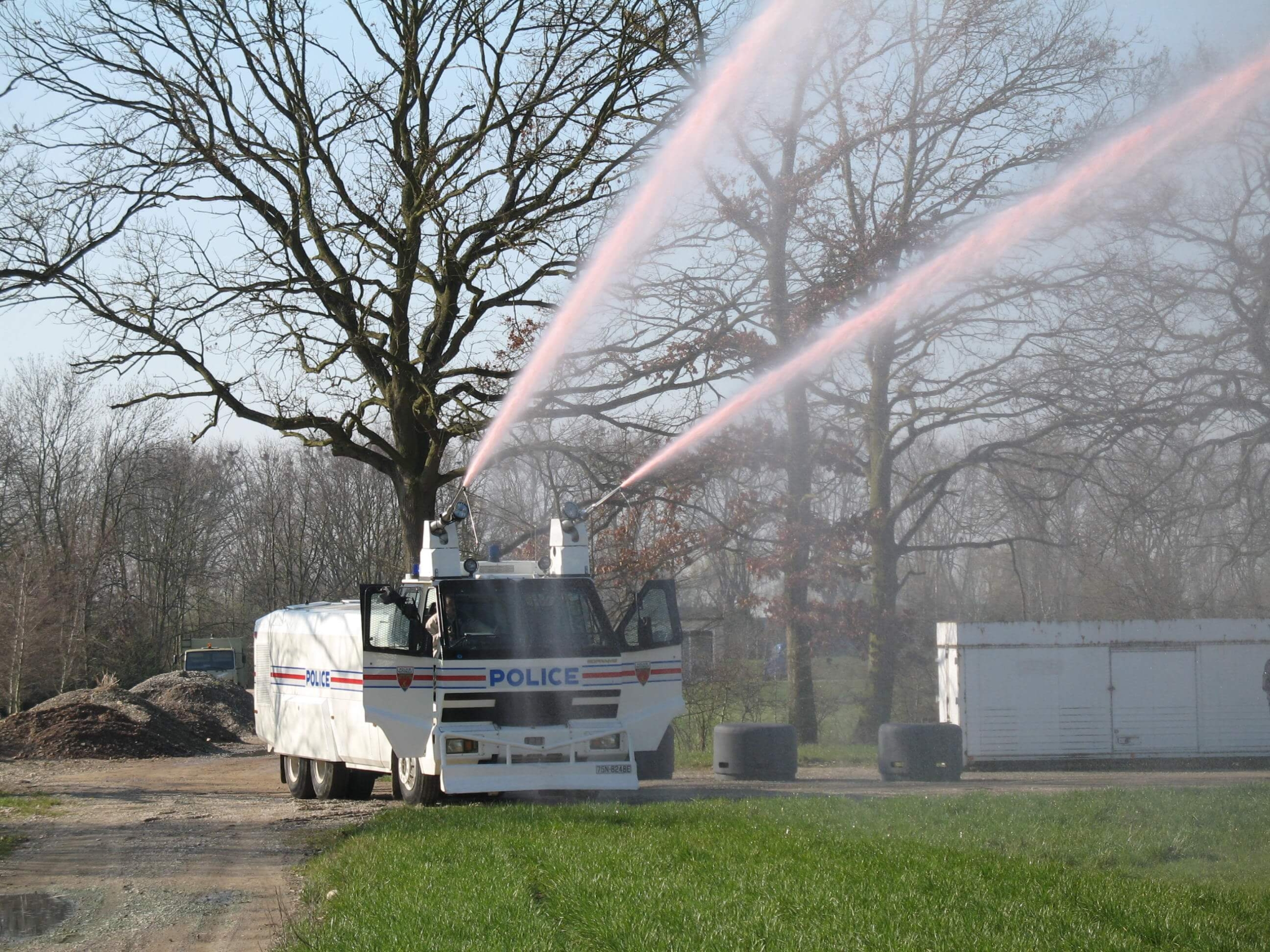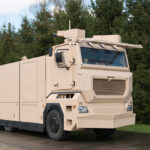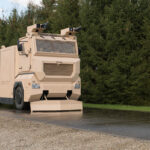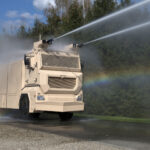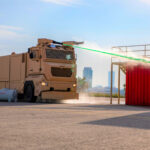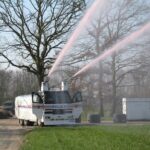 VID MF – Crowd control vehicle
At Soframe, we are constantly seeking to improve in order to design vehicles at the cutting edge of technology.
The New VID MF is the latest version of the VID range marketed since 1994 and in service with the police in Paris in particular. It is the upgrade of the VID 12 000 S, of which 150 vehicles came into service between 2018 and 2021.
The modernisation proposed is underpinned by the optimised cost of ownership of the vehicle over a life time of several decades. In this respect, we implement the latest technologies in terms of systems management, electronic controls, communications and armoured protection for maximum efficiency.
We exchange ideas with our partners and suppliers to offer ever more efficient solutions at the right price. The development emphasises the robustness, resilience, operational efficiency and maintenance and operating costs.
The New VID MF also has a 360° self-protection system, a water tank ranging from 7000 to 10,000 litres and auxiliary tanks for several types of additives which can be selected during the mission.
The independence of the functions enables the crew to deploy all the available functions simultaneously.
Technical characteristics 10000 liters
GVWR

:

29 tonnes

Ground clearance

:

300 millimeters

Protection

:

Optionnal (grills, windows protections)

Maximum speed

:

90 km/hour

Range

:

500 kilometers

Fording

:

500 millimeters

Crew

:

3

Turning radius

:

10 meters

Axles

:

3

Cameras

:

360° peripheral system

Cannons

:

2

Cannon range

:

60 meters

Cannon capacity

:

10000 liters of water + additives (optionnal)

Water pressure

:

15 bars (adjustable)
Dimensions 10000 liters
Length

:

9670 millimeters

Width

:

2600 millimeters

Height

:

3720 millimeters
Technical characteristics 5000 liters
GVWR

:

21 tonnes

Ground clearance

:

330 millimeters

Protection

:

Optionnal (grills, windows protections)

Maximum speed

:

90 km/hour

Range

:

500 kilometers

Fording

:

500 millimeters

Crew

:

2

Turning radius

:

8,5 meters

Axles

:

2

Cameras

:

360° peripheral system

Cannon

:

1

Cannon range

:

60 meters

Cannon capacity

:

7000 liters of water + additives (optionnal)

Water pressure

:

15 bars (ajustable)
Dimensions 5000 liters
Length

:

7500 millimeters

Width

:

2540 millimeters

Height

:

2500 millimeters